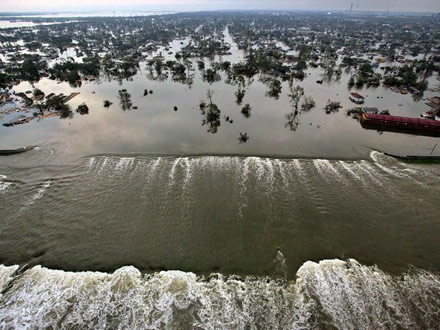 Today marks the 2nd anniversary of Hurricane Katrina. Thankfully since that crazy hurricane season, a total of zero have kissed the United States coastline. Yesterday it was announced that Quincy Jones and Usher are teaming up to promote ongoing rebuilding efforts in New Orleans.
Soon after Hurricane Katrina Usher launched Project Restart, which has already helped 700 families get new housing and given them assistance with keeping their lights on.
The specifics of the new project with Quincy Jones will be announced in the coming weeks.
Quincy Jones talked about the Usher connection and their goal for the project.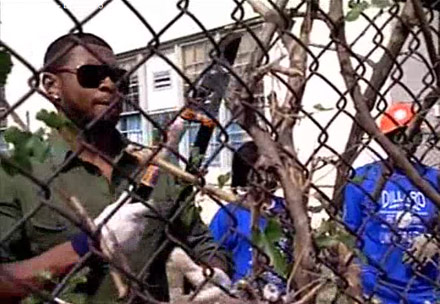 "I've known Usher since he was 16 years old. He's an extremely talented and remarkably respectful young man. I can't explain how much he means to me; he's almost like a son. He will forever have an apartment in my heart.

Our hope is together our voices will be heard by more people. There will be more progress made to aid the victims of Hurricane Katrina and to revitalize the Gulf Coast.

Passion and money aren't enough.

It's about the application of the money and the state of mind of a lot of spirits who have been broken. We have to figure it out step by step, more quickly to make more of a difference."
It may seem like once people were moved from the Superdome, thousand dollar checks handed out, Brownie sent back to the horse ranch, that the problems were solved.
The reality is - other than the murder rate - New Orleans is far from being back to normal. The revenue generating sections of the city were quickly patched up and big expensive condominium projects are in the works, but for the everyday homeowners they feel the rebuilding efforts are nonexistent.
Quincy Jones has a video podcast, he touches on that in episode 3.
Usher will tell his New Orleans story in episode 4, which will be posted next week.
Then they will announce the project.
Uh.. No I don't get the the slow build either, but at least they're doing something constructive.