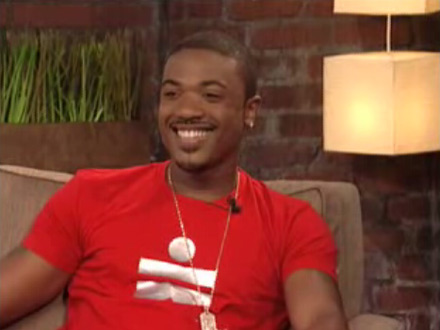 I'm amazed that Ray-J gets so much attention, these days. He's one of those, famous for what?, people. Great singer? Promising actor? Great gossip subject? << Yeah.. that's it. Ray-J caught fire on celebrity blogs because of the Kim Kardashian sex tape. Kim Kardashian once worked for Brandy.. Ray-J caught a glance of her black girl ass and women across the country discovered Ray-J's
"massive penis."
That's a quote from Chelsea Handler.
This past Friday, Ray-J was Chelsea's first-ever musical guest, on her E! channel celeb-gossip show, Chelsea Lately. After the performance, Ray-J hit the couch.
Interview Highlights?
He didn't say Bobby Brown didn't 'beat it right.'
Whitney Houston is his hangout buddy.
So you dissed Jay-Z and Beyonce? >> "Nooo.. that's ridiculous"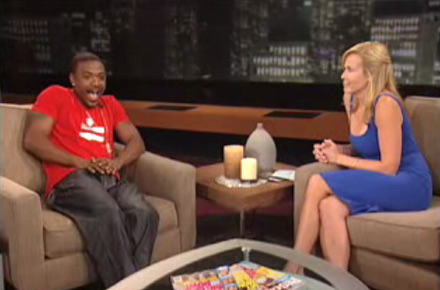 What about that massive reputation?
—
If Ray-J's on your radar, it's a fun interview.