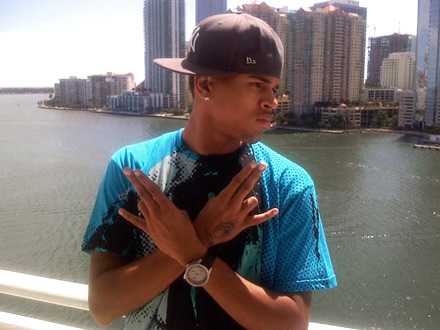 Chris Brown's new video debuted on 106 and Park this afternoon. I love to see this kid growing up, his latest thing is to tell everyone at all times that he's 18. Like that's a big thing. Haha. I guess it is. I just wanted to get to 21 to get in the clubs.
Last night he was with Funkmaster Flex and wanted to hang around to talk to Kim Kardashian, who was coming in the studio later. What does he tell Flex? He's not gonna do no Ray-J stuff.. "but I am 18 now."
I was in the car, didn't get to record what happened. Yes, I'm mad.
If you don't get/don't watch 106 here's the video.