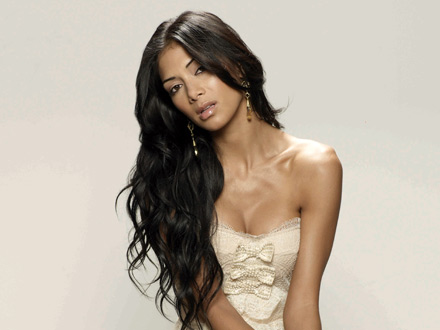 Nicole Scherzinger aka I Am The Pussycat Dolls released the video for "Whatever U Like" today, this week, an hour ago. Who cares? The song on its own is nothing special, but the video definitely takes the song to another level. She folds herself up in a box like a circus performer, gets piggy in the mud, and prances around in the shadows. Then T.I. jumps in and wraps her up with his patented sneer and rap routine. That's a compliment by the way.

Nicole Scherzinger & T.I. - Whatever U Like
Uploaded by Alisvideo
All that said, we're talking like 84 on the steam meter.