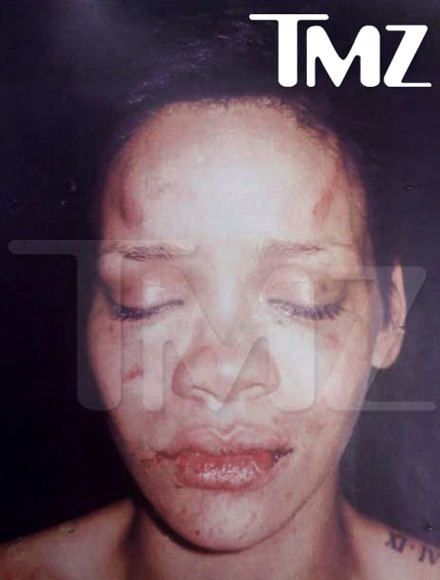 Well I said I was waiting for Rihanna's police photo and here it is. Shockingly it's very close to my description of black and blues. Obviously TMZ obtained the photo and the LAPD has verified that the picture is authentic. They also claim to be conducting an internal investigation to find out who 'leaked' the picture to TMZ. If anyone is found they could be fired.
Don't break a sweat over that. This looks like a purposeful leak to reverse the goodwill Chris Brown has gotten since the news broke. The general feeling is that this was just a heated argument and some of Chris Brown's fans have littered comment boxes saying Rihanna brought the fight on herself. Take a look at that picture, do you think she deserved that? That was more than an in the moment swing of the arm. It looks like some serious knuckle work. Like Chris Brown's official statement says.. He needs God.
The day I heard about this fight I thought it would change Chris Brown's image. He has lost a few endorsements and radio slots, but I'm calling this photo his career ender.
What artist in the business is going to work with him after this? How about the greeting at award shows? Think Paris Hilton will back off with her support?
Then again, R. Kelly was in this same career ending position, on video, and he's .. not guilty.