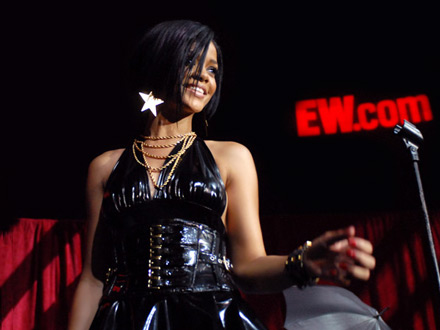 Entertainment Weekly's annual Must List aka "The 100 Stars We're Loving Right Now" hit newsstands this week. Kanye West, Polow Da Don and Rihanna were the only Hip-Hop and R&B artists that made the list. Well, maybe you want to allow Justin Timberlake in the door to continue the re-sexifing of America. You know he refuses to sit in the pop slot.
Polow Da Don was mentioned for upcoming tracks on Nicole Scherzinger's solo album, Mariah Carey, and Alicia Keys.
The love for Kanye West is for his next album Graduation, talking about its stripped from samples sound, more synthesizers, more complex orchestration and experimentation that take it beyond the typical rap wavelength. "It's my job to entertain people on a higher level, and I don't take it lightly," said Kanye. By the way, graduation doesn't mean he's done with hip-hop. Quotage: "I'll retire when I die." Or chased out of the room.
On the Rihanna front, there are the model-rific photos she always seems to take.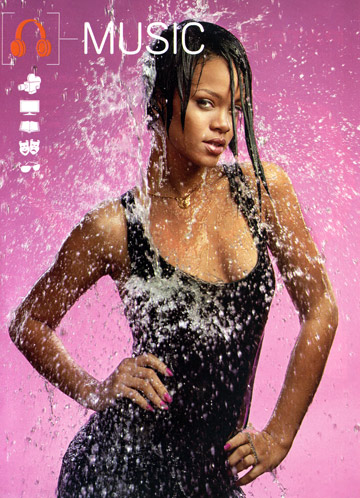 Show me a bad photo of Rihanna and I'll tell you it must be her cousin.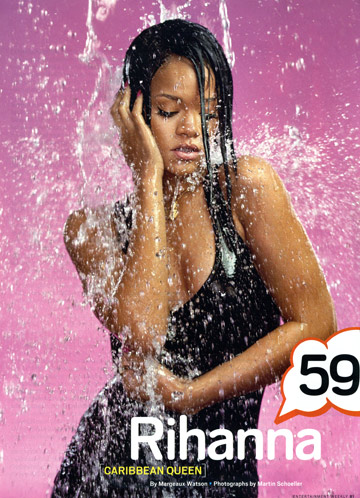 The article doesn't have any really revealing facts that haven't been published elsewhere. They did include some advice Jay-Z gave her about how not to get caught in a situation where she might have a bad photo of another kind blasted to the world.

"The biggest advice I can give her is to keep her circle tight, because she can't control anything else outside of that. She can't control people's opinion of her records or what's being said on the blogs.. but if she has the proper friends, she won't get caught up in the wild child lifestyle. They will bring her back and be like, 'You might wanna pull your skirt down.'"
Elsewhere in Rihanna world, there are whispers that Def Jam isn't feeling her album sales thus far. She's in multiple magzines, all over the blogosphere, "Umbrella" charted #1 in the UK, top 2 US, big public performances before the album, and first week out the album sell-scanned less than T-Pain.
The following week, she's still a little under 250k sold in total. The drank buyer is still a few copies ahead of her. I need not explain how humiliating that has to be.
Her last two albums have gone platinum, it remains to be seen if her new video can spark sales.
Different, bold, the review of her album is steam metered.