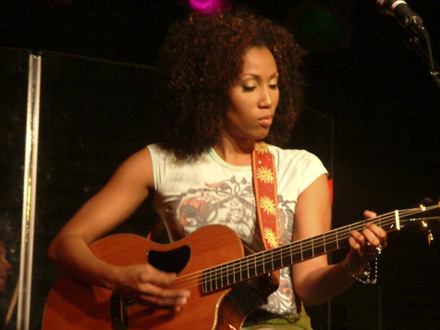 Quick. Name a black country singer. A music head might have pulled out good ol' Charlie Pride. It's about all I would ever come up with, but if the question was name a living black country singer, we'd all be stuck on stupid. Rissi Palmer. Remember that name for your next game of Pop Culture Trivial Pursuit. The 26-year-old was featured in an MSNBC story this week. Her single "Country Girl", off her self-titled debut album that comes out Oct. 23, hit number 54 on the Hot Country charts.
When Rissi Palmer was 19 she got an offer from Jimmy Jam and Terry Lewis to sign to their Flyte Tyme Records label. The deal would have involved her recording R&B music, but this is the production duo who skyrocketed Janet Jackson's career. Rissi turned them down..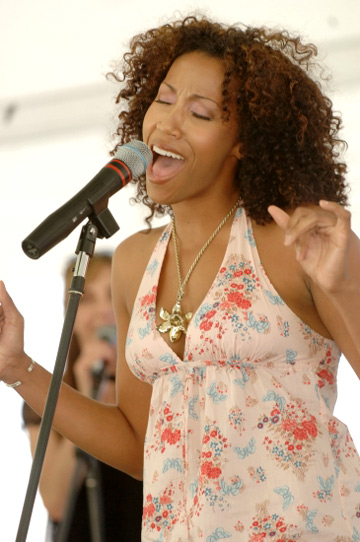 "A lot of people in my family said, 'I can't believe you just did that. That's money.' But I couldn't imagine having to sing something I didn't feel, I didn't identify with and didn't feel sincere about."
Instead of bumping elbows with well established folks in the music industry, Rissi worked various low-paying, low-skill needed 9-5's, and wrote songs for a publishing company on side duty while she looked for someone who would sign her to a country music deal.
She had demos that music executives loved until they matched the face to the songs. Rissi said it's just the reality of the genre. How do you market a black country singer?
Better question.. Knowing how tough it is, why did she decide to become a country singer in the first place?
Rissi said as a youngster she heard country music around her house; until she was in her teens she didn't think that was strange at all. Oh, but she still loved and listened to it on the low.. "A lot of times when I pulled into the high school parking lot I'd turn the music down or turn it to a different station."
Having those roots ingrained in her, she eventually took her country love public and joined a music group where she sang Shanai Twain and Faith Hill songs. Friends encouraged her to give the music industry a try. Remember that Jimmy Jam, marketing no-no thing.. ok, we went there.
Just when Rissi was about to give up she ran into Terry Johnson, the CEO of the Atlanta-based independent label, 1720 Entertainment. Johnson signed her to his label. And this summer Starbucks distributed a four-song EP in their stores, featuring her song "Country Girl."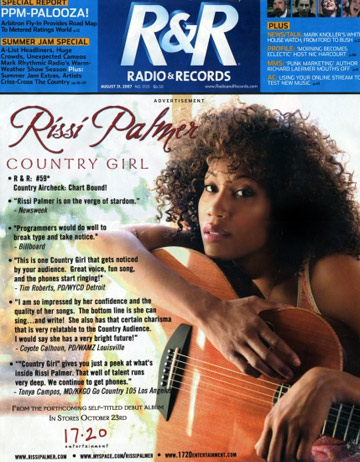 She has faced resistance from the core country audience, particularly radio, but Jay Frank the senior vice president of music strategy at Country Music Televsion has her video in regular rotaton…
He believes Rissi Palmer has enough talent to break through with the right song.
For now she's looking forward to the day when stories like this don't even mention her race.
"I'm hoping that once the album releases and people have time to hear it and live with it and I've done some touring and everything that it won't be a question anymore. I totally look forward to the day when it's, 'So Rissi, tell me about the album' as opposed to 'You're black. Tell me how that feels.'"