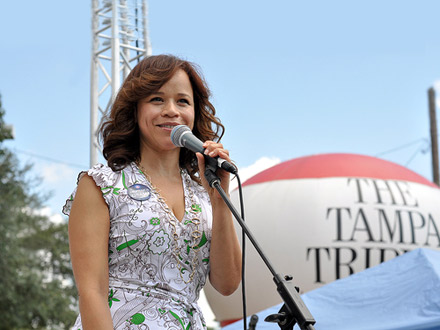 When Sex and the City debuted in 1998, I watched it every week; they lost me after one of their seasonal breaks. Lipstick Jungle in its second season on NBC has a similar theme: BFFs in the big city holding down fantastic jobs and juggling relationships other women wish they had. Don't ask me why I watch this show - I think I'm attracted to their high-flying careers too.
In the short term, at least, there is another reason to watch: Rosie Perez joined the cast. She is a fashion designer's PR person. Man, talk about a 'where you been at' sighting. It was the kind of unexpected appearance trumped only by..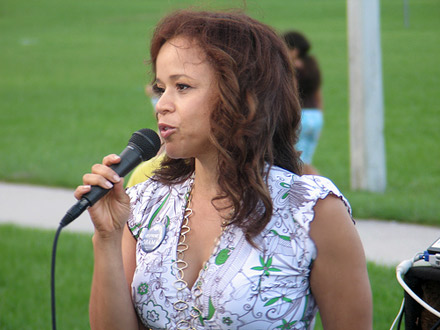 Rosie Perez.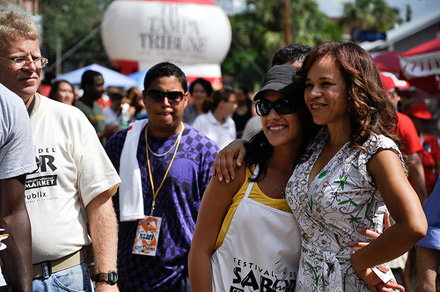 She stumped for Barack Obama in Tampa, Florida yesterday. Don't take those polls hovering in the 9%-5% Barack zone for granted. Anything can happen on Election Day and the Hispanic vote could decide the election if it comes down to an Al Gore/George Bush style finish.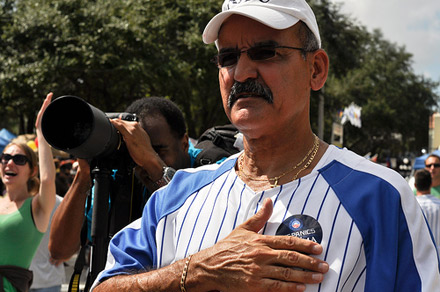 Obama campaign spokesman Federico de Jesus explained (that's not him, but the picture works)..
"In the home stretch, as things get tighter in places like Indiana, the Hispanic community will play a key role and could actually tip the election if the race is decided by a couple of percentage points. While they don't have the large percentage like Nevada or Colorado, they could help tip the results in our favor."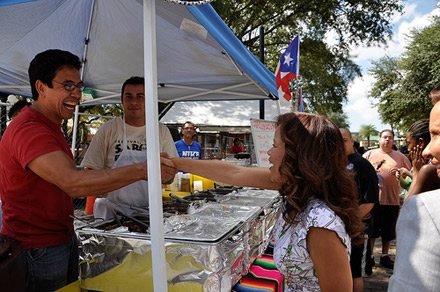 With Rosie on the campaign trail the win is guaranteed.
Obama/Biden 08!