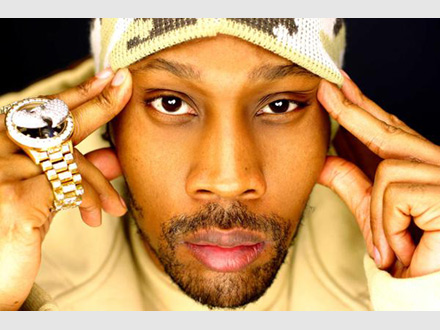 In the latest URB magazine, RZA gets the cover story with "Wu-Tang: Widdling Down Infinity" where he asks a question about Southern rappers.
"How has the South dominated hip-hop for the last four, five years without lyrics, without hip-hop culture really in their blood? Those brothers came out representing more of a stereotype of how black people are, and I think the media would rather see us as ignorant, crazy motherfuckers than seeing us as intelligent young men trying to rise and take care of ourselves.?
You could argue that Ol Dirty Bastard repped majorly for ignorant, crazy motherfuckers, but RZA's displeasure isn't strictly aimed at Southern rappers. He talks about a ghetto mindset he believes Wu-Tang made OK and has only just come back to bite.

"Everyone in my crew is either a dropout or a felon. And to have that side of America express art was different, but at the same time, it was detrimental. Because now you have guys who have more of a wild-style mentality, the ghetto-hood type of life, and it followed us and caught up to us in one way or another by making us [black america] a target."
RZA doesn't have an answer to change that, but he's intent on getting a new album on the shelves that will allow Wu-Tang to become this generation's great example.

"I don't think we?re going to achieve some of the same things that some so-called hip-hop artists do. Let?s say Chris Brown - he's considered a hip-hop artist, but he doesn't rap, and he sells millions of records and has a real young audience. How do we compete with that?
We don't. Wu-Tang needs to aim at what's us, what's ours.
Just look at the media heroes of the sixties and seventies. Shaft was a grown-ass man. Super Fly was a grown-ass man. Everybody wanted to be Shaft and Super Fly; these were grown-ass men that kids wanted to be! I think that we have the potential to be those grown-ass men that kids want to be."
He may be reaching with the Superfly thing.
"Aim at what's us, what's ours" << DO that and WU'll be fine.