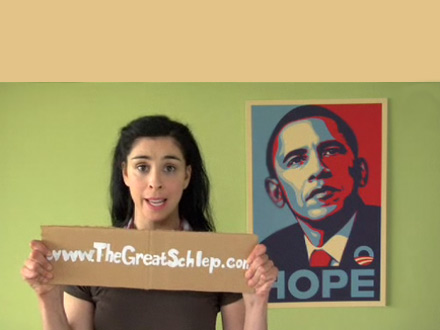 Barack Obama raised an incredible $150 million for his campaign in September. That's a whole lot of $20 and $50 contributions. And even more evidence that 'change' isn't just a slogan, folks really believe if it's going to happen, Barack Obama needs to get cozy in 1600 Pennsylvania Avenue for the next four years. This week Barack Obama will be in Florida for two days to court those all important swing voters. Early voting started this morning and tends to account for 15% of the final result in states that do so. Obama can't have anyone walk up to a voting booth with half-baked impressions.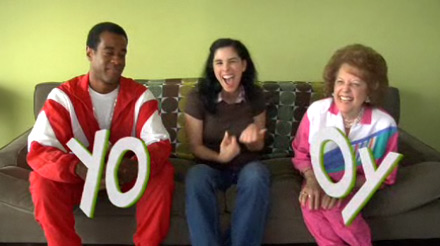 Sarah Silverman decided to help Barack Obama with Florida's older, Jewish voters. She said, young Jews are cool about race, but Nana and Papa have their own ideas about the Coloreds and "these are the people who vote in Florida."
Why should Nana vote for a black man?
Track suits! They both love track suits. Can't get enough of them.
Car of choice.. the Cadillac.
They both like things and bling and money.
They both say Yo all the time.
And..
You've got to watch the rest.
Sarah Silverman Schleps for Obama
"Vote for Obama, gonna visit grandmama. Vote for McCain, to me you're a shit stain."