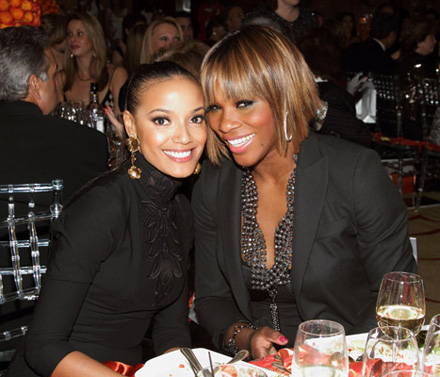 On Saturday, March 20, Serena Williams and Selita Ebanks were guests at Telemundo's annual Women of Tomorrow bash. The Women of Tomorrow is a program that encourages young at-risk women to live up to their full potential.
Jennifer Valoppi founded the program..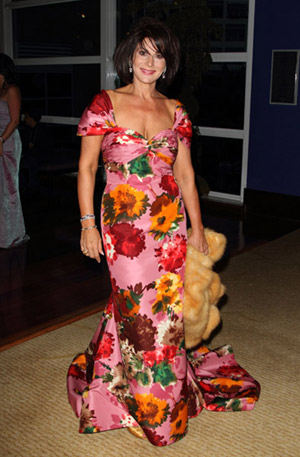 with two strong beliefs about young women. First: self-limiting beliefs are what hold women back in the workplace, not men's. Second: women who do make it to the top like being the only one's there and don't do much to help other women along. Jennifer wanted to change that.
In addition to a scholarship program, and a multitude of resources, accomplished women in arts, business, and entertainment, meet with small groups of at-risk girls in public high schools once a month to discuss ways to overcome obstacles and develop skills for success. The girls who participate in the program graduate at close to a 90% rate.
Good things.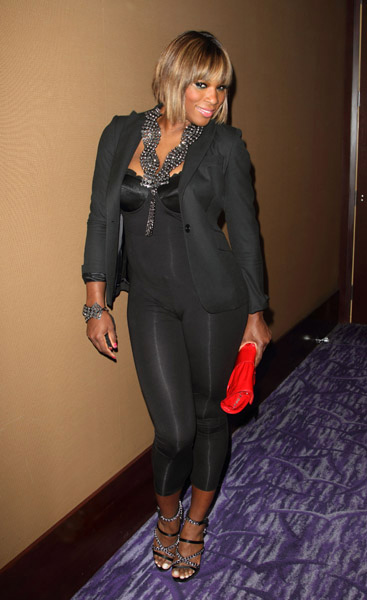 Serena is looking good too. Not sure where Selita drifted off to. We'll have to catch her on Celebrity Apprentice.