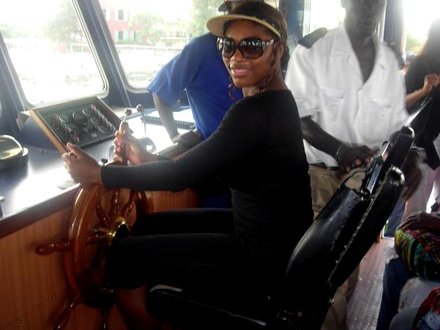 This month's Jane magazine features semi-nude photos of Eva Mendes, Joss Stone, Serena Williams and five other famous faces. There is nothing that gets a guy to the newsstand faster than knowing that some well-known celebrity chick is naked in a magazine.
Serena Williams is way up there on the list; especially for those of us that appreciate bootay. Not bootie. Bootay!
Serena wore a pair of silver Moschino pumps and held a bouquet of flowers, to strike a sexy back pose.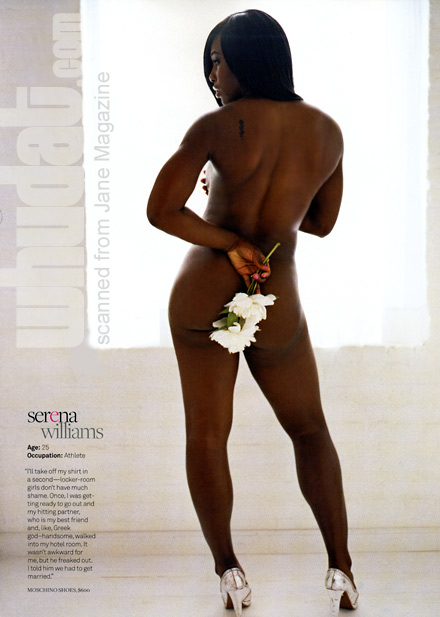 The caption reads (as if that's important)...

"I'll take off my shirt in a second - locker room girls don't have much shame. Once I was getting ready to go out and my hitting partner, who is my best friend and, like, Greek god - handsome, walked into my hotel room, it wasn't awkward for me, but he freaked out.
I told him we had to get married."

With Serena's 'no shame' nudity policy maybe there will be more of these photoshoots in her future. I'm sure KING magazine is fiendishly dialing.