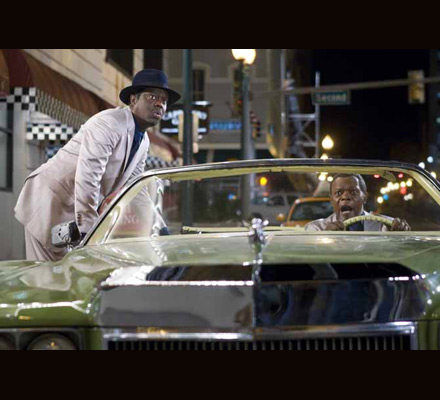 This weekend Bernie Mac and Samuel Jackson's Soul Men will be in theaters. This was Bernie Mac's last movie. Maybe I missed it, but I haven't seen any red carpet pictures from a Soul Men premiere. Samuel Jackson hasn't been on the talk show circuit either. That means one of two things: the movie is terrible or the election drowned it out. If it was the election, why release it on Barack week? Bah, marketing idiots.
Here's a 'Red Band' scene called The Velveteen Rub.
Trust me, it's worth the minute.