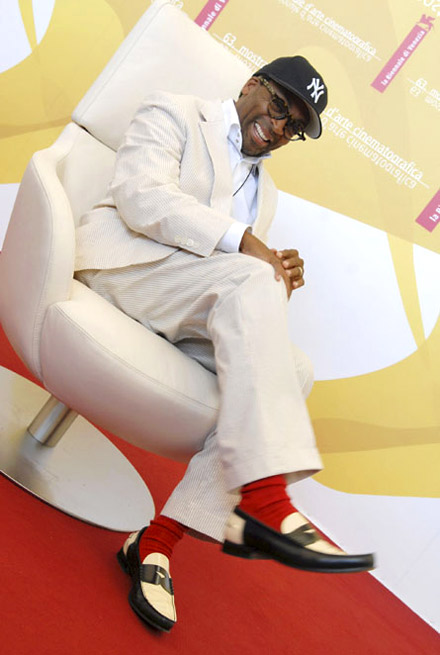 Yesterday, at the Television Critics Association conference, Spike Lee was asked the question of the day: What do you think of Jesse Jackson's sack slicing comment?
Spike's on the mic.. "I don't think his comments help anybody. It's just unfortunate.. Here's the thing: I don't know why people are questioning whether Barack Obama is black enough. For me, that's an ignorant statement. There are middle-class, educated black people who speak the way he does. We have to try to move away from this so-called image of what black is, which is largely influenced by rap and that type of stuff."
Spike went further to predict Obama's win this November and a flip of the calendar.
"When that happens [when he wins], it will change everything. You'll have to measure time by 'Before Obama' and 'After Obama' .. It's an exciting time to be alive now."