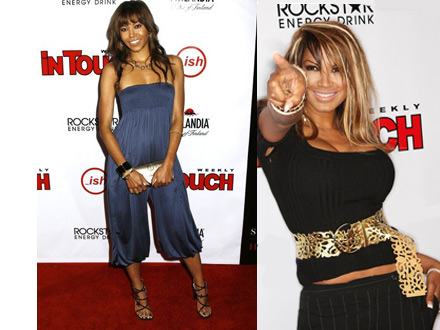 Rompers are In!
Amerie attended the In Touch Weekly "Summer Stars" party on Thursday night in style. She was sporting one of the hottest trends for the summer season, rompers.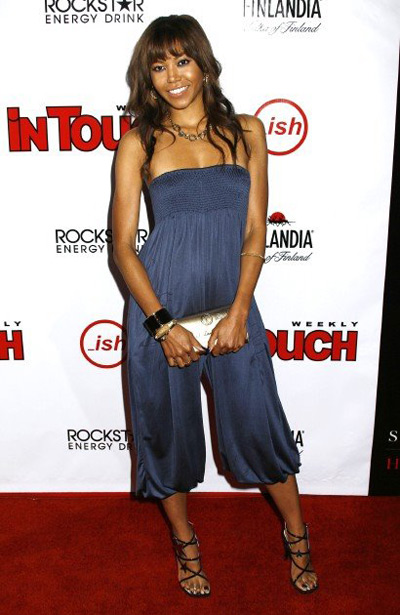 Her navy romper is stylish and flirty. It can be dressed up with heels and clutch, or dressed down with some cute sandals and tote bag.
Traci Needs A Mirror
Here is Traci Bingham attending the In Touch Weekly "Summer Star" party. She looks like a hot mess.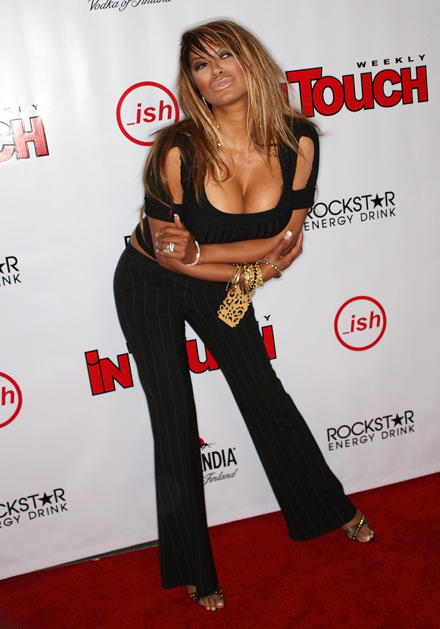 I really don't know where to begin with this outfit. She has so much going on, from the cut-out sleeves, pinstripe pants, and gold chunky jewelry. All I have to say is WTF?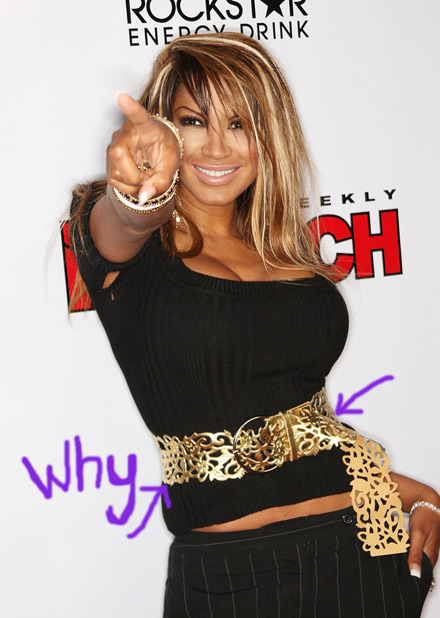 The biggest fashion mistake is the gold belt. The belt itself is fine, but it is the way she is wearing it that makes it look bad. Traci get it together, and look in a mirror next time before you step outside.
- posted by Stylish1 via Seventh Square