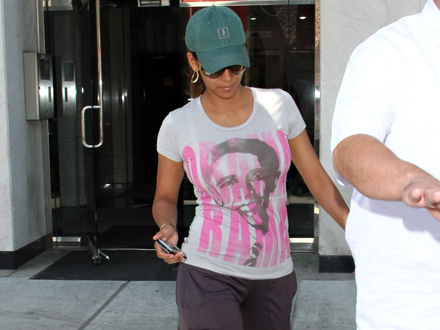 Here is a candid of Halle Berry out and about in L.A. Clearly we can all see which political candidate she is in favor of. Her Obama shirt is very cute.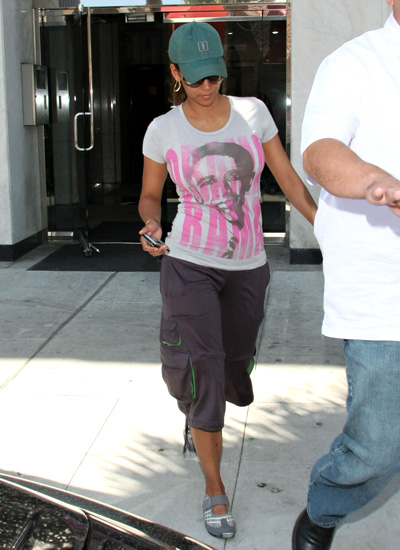 Halle Berry looks stylish even when she is dressed down.
Jennifer please stop wearing leggings.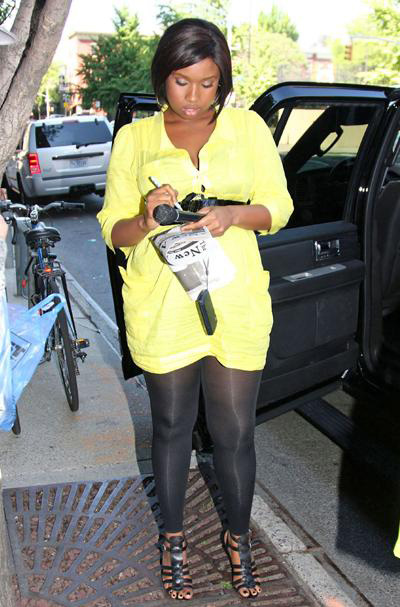 The dream girl seems like she can't get enough of leggings. Last month we posted Jennifer Hudson wearing gray leggings at LAX. The yellow tunic she is wearing looks good on her, but her stylist or someone else in her camp needs to keep it real, and let her know that the leggings are not a good look for her.
Last night Meagan Good was seen leaving Coco De Ville in L.A.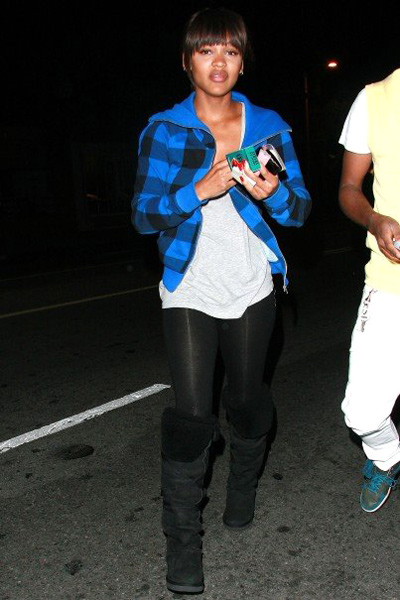 She looks very odd in this outfit. I don't know if she thinks she is being casually chic, or if she just doesn't care. Either way she needs to get it together.
On Wednesday, Christina Milian was spotted leaving Madeo in Los Angeles. Not a fan of the top, but I do like the off the shoulder detail.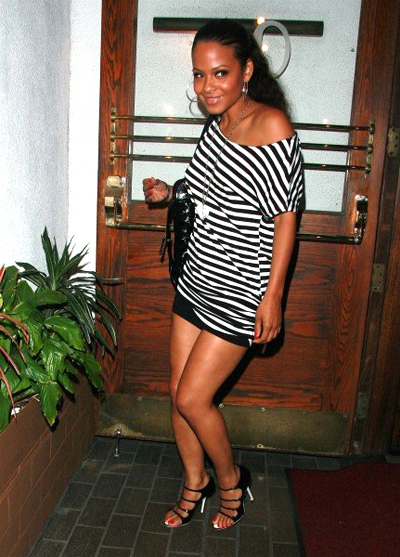 Her shoes are the standout item on her. They are so cute, and sexy.
I do think she could've added a splash of color to this look, perhaps with a colored clutch, or belt.
- posted by Stylish1 via Seventh Square