Let the countdown begin! Sex and the City will be premiering in your local theater this Friday. I for one am so excited, and can't wait to see it. Last night was the highly anticipated New York City premiere of the film. Of course it was a stylish event, and many celebrities attended.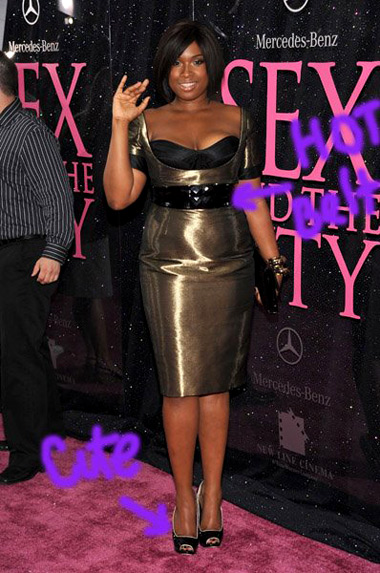 Jennifer Hudson's dress looked ok. To me her accessories are what made her outfit pop.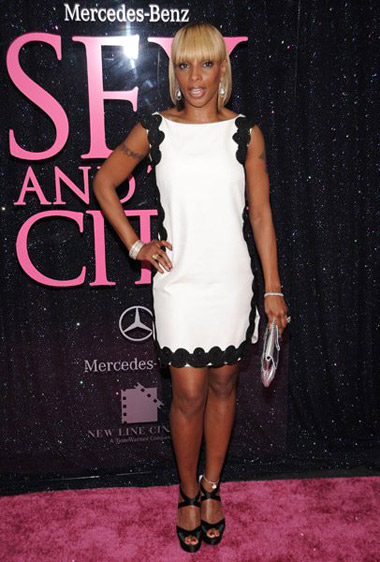 Not a huge fan of the dress Mary J. Blige is wearing. It does nothing for her shape, and is a bit boring.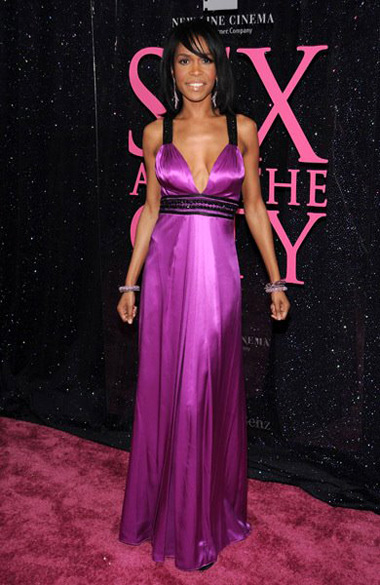 Michelle Williams was definitely the scene stealer of the night. She looked stunning in this purple and black dress.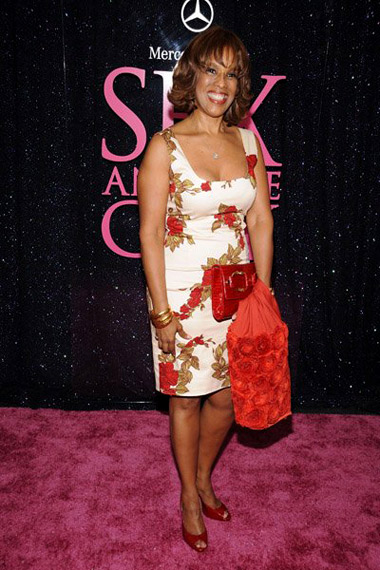 Way to much floral going on in this ensemble Gayle King is wearing. This is the SATC premiere, not a spring picnic.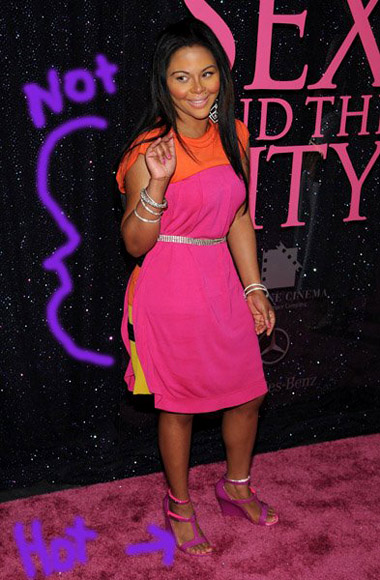 Lil Kim definitely could be spotted out of a crowd in this outfit. Not a fan of the dress, but her shoes are fierce.
- posted by Stylish1 via Seventh Square