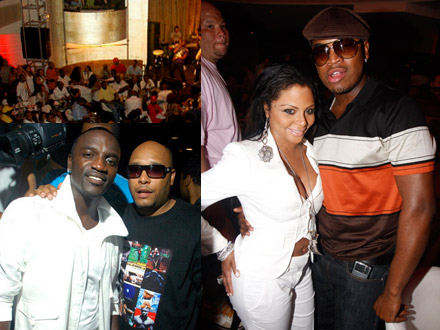 There were many celebs out last night to catch Akon performing at, Spotlight Live in Time Square. Lil Kim, Ne-Yo, and..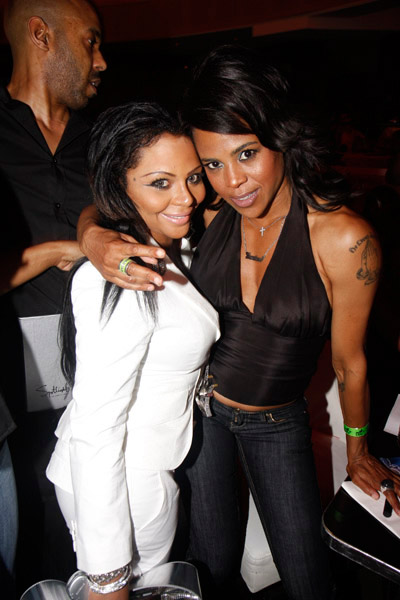 Boom-Boom-Kack Laurie Ann Gibson were just a few in attendance.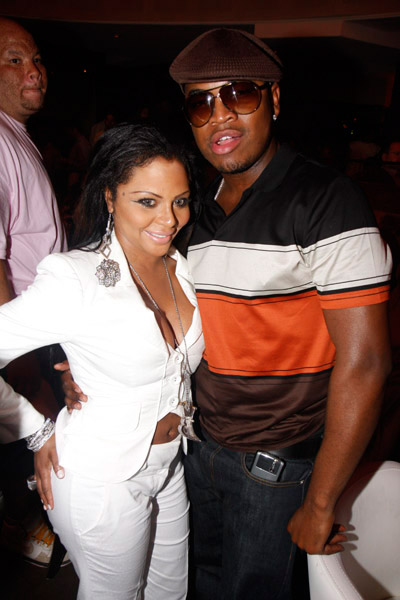 Ne-Yo looks stylish in the picture with Lil Kim. The colors he wore look good on him, and I like his dark brown Kango. Lil Kim on the other hand, should not have worn that outfit. On the top she looks like she is about to burst out of it at any moment.
- posted by Stylish1 via Seventh Square