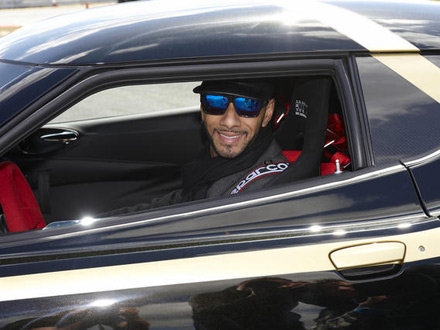 Yesterday, Swizz Beatz celebrated his 33rd birthday, but he could care less about a birthday cake/party. He used the occasion to give Alicia Keys a Lotus. It looks like it's from the Evora family.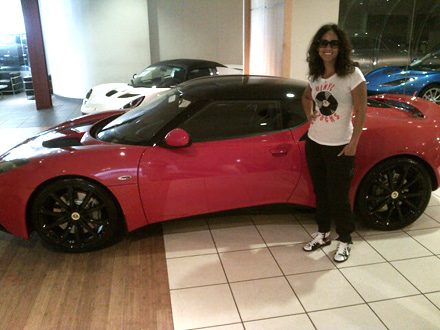 Now, we all know Swizz was just tapped by Lotus to be their VP of Creative Design and Global Marketing. So he likely got the car for nothing or wrote it off on an expense report.
How much would it cost you? A spanking new Lotus Evora rocks a sticker price in the $61,250 - $63,990 range.
Yes, surprisingly affordable. 😉
I was looking for a first person, driver's perspective video of the Evora, but what's out there is not going to give you that experience. But check this video to go for a ride in the Evora's cousin, the Lotus Elise. This guy chases down a Miata on a twisted diamondback road; "driving it like it was meant to be driven."
On that first turn I was wondering why he didn't switch lanes to get up on that Miata, and out pops, not one, but four motorcycles going in the opposite direction. Out of nowhere!