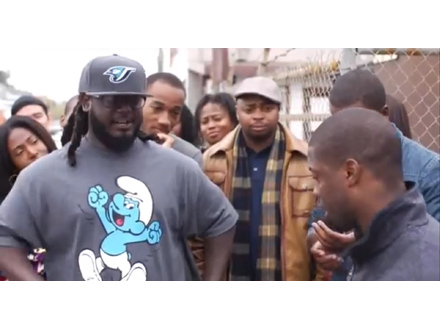 On the eve of the release of his fourth album, Revolver on December 6, T-Pain got word that Chocolate Drop (Kevin Hart) wanted to step to him for some lyrical warfare. "No problem," said T-Pain. "My only request is that he stand up when he talk to me." And so it began. Standing on a street corner in Atlanta, Chocolate Drop showed up with heavy bars.
How heavy?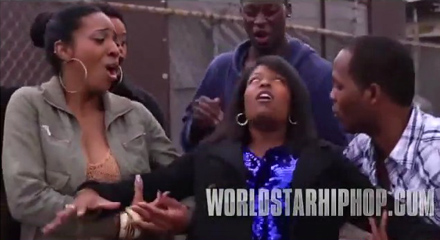 Caused this woman to catch the Holy Ghost.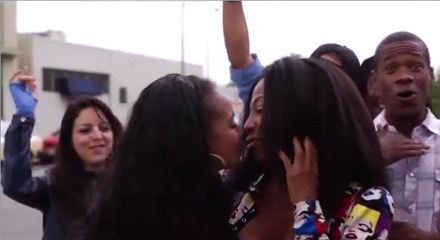 Others, deliriously lost themselves in a lesbian moment.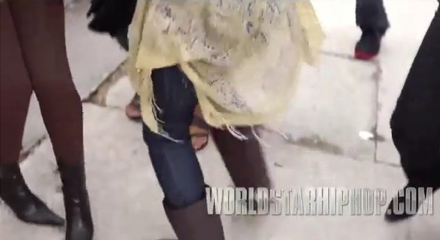 Think I saw some stanky leg out there too.
Two words: Chicken nuggets.