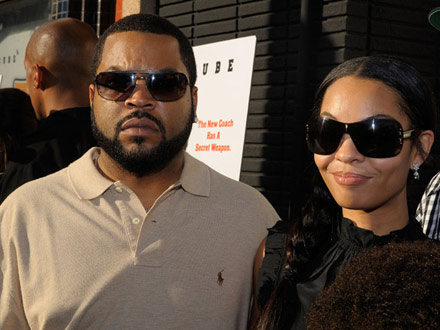 Yesterday 'Craig,' his kids (see the afro in the corner?), and wife Kimberly attended The Longshots movie premiere at the Majestic Crest Theatre in Westwood, California. One of these days we're going to get Ice Cube to crack a smile. The Longshots is his latest family friendly film. Ice Cube is becoming the Eddie Murphy of rappers turned actors. Ever since Are We There Yet, the just past G rated stuff is the only kind of script he seems to read.
It does give Keke Palmer a chance to add to her Hollywood resume.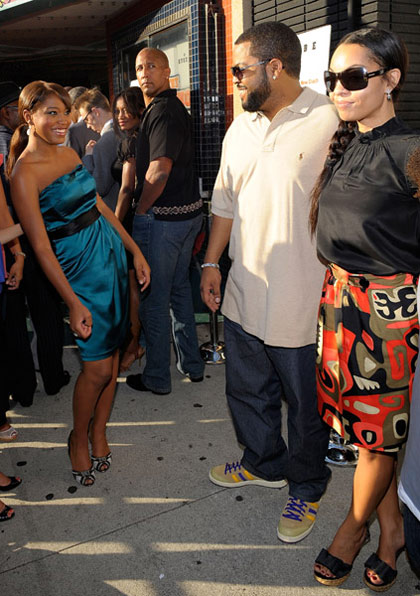 What up Cube?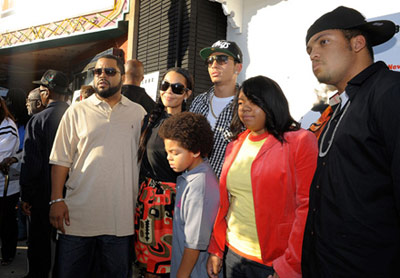 There's the kids.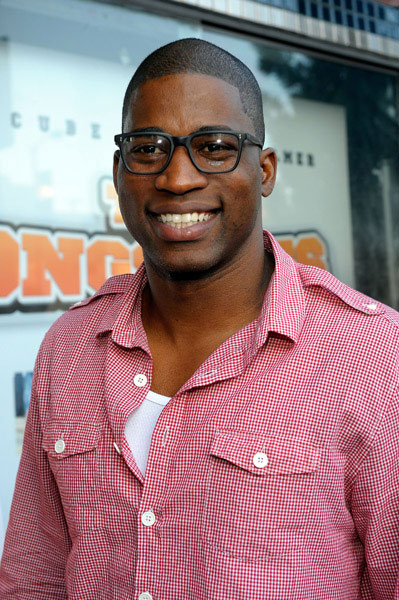 David Banner made the scene.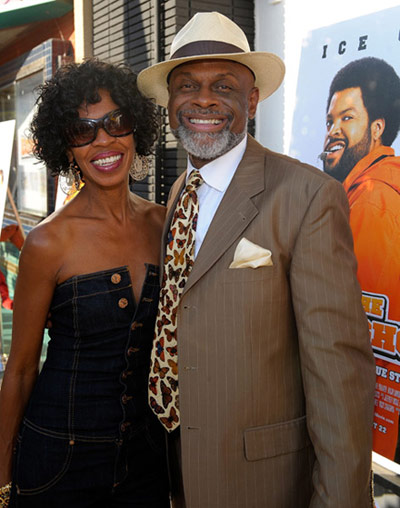 Comedian Michael Colyar and his wife Brooks.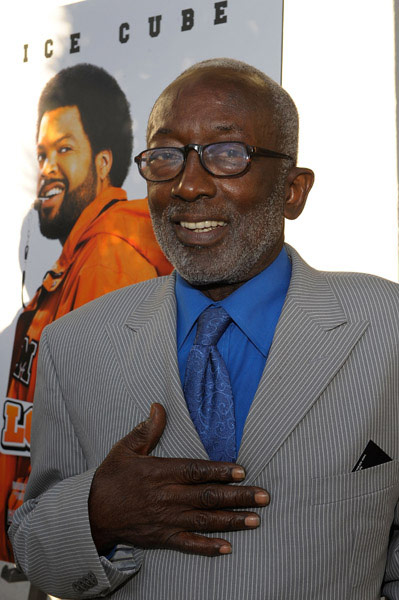 Garrett Morris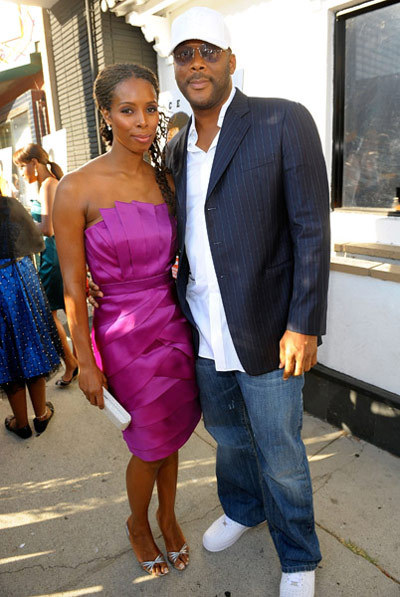 Tasha Smith and Tyler Perry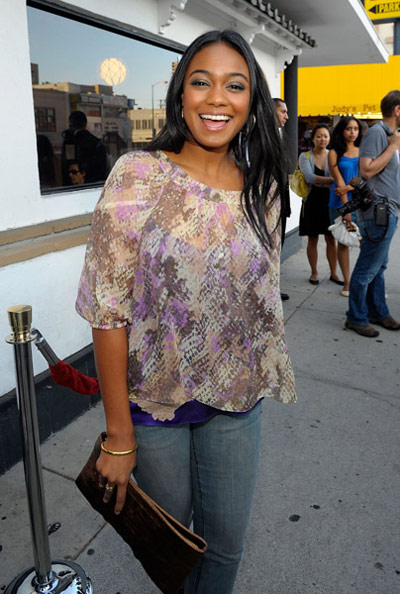 Tatyana Ali
But the star of the movie is Keke Palmer. The Longshots is based on the story of Jasmine Plummer. In 2003, Jasmine, then 11-years-old, was the first female quarterback to play in the Pop Warner football tournament.
Jasmine's sound bite
Keke has a little more..
——
Images:(Gallay/Wireimage)