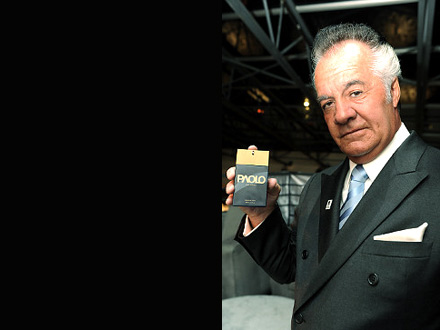 This made me l.augh o.ut l.oud. Yesterday, Tony Siricio best known as Paulie from HBO's The Sopranos debuted his new cologne at the Perfumers Choice Awards in New York. Who would want to smell like a Sopranos mobster? Named after his character on the show, the $64-a-bottle cologne is called Paolo per Uomo. ← That's Italian for "Paul for Men." Siricio said the bottle's gray streak matches his signature silver doo and the scent of the cologne has a hint of the finest cognac.
You gotta love the tagline..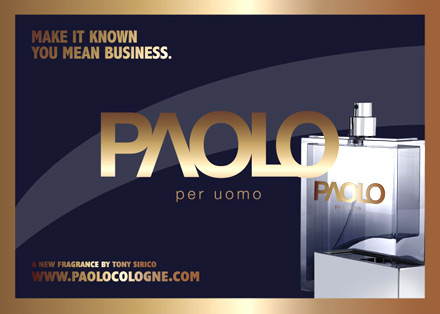 "This really is who I am. I'm well-groomed and I smell good," said Sirico. "Are you a ladies' man? Then you'll love it, too. It's magic!"
You won't see Siricio on the streets any time soon, he's in the lab mixing up a Paulo Per Uomo deodorant, aftershave, and a variety of soap products. Hah! Hey, if rappers/singers and every left field celeb can put their favorite stank in a bottle. Why not a TV mobster? I've heard some things.