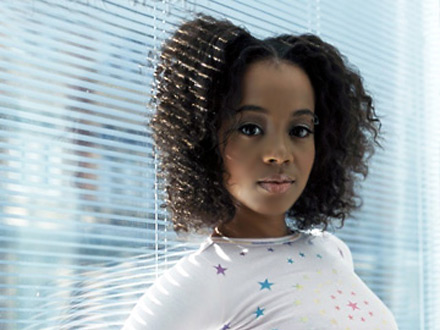 If you're at home tomorrow night, say around 9 PM, switch to VH1 to check their rockDoc about TLC's heart and soul, Lisa "Left Eye" Lopes. The rockumentary called "The Last Days of Left Eye" contains exclusive, never before seen footage filmed during the the final month of her life. Isn't it amazing how there is always some kind of forgotten recorded material or video that just happens to be laying around? 2Pac on a Chris Brown remix - fresh verses and all. <
< that's a joke. don't get excited.
In Lisa Lopes case her family gave documentary filmmaker Lauren Lazin access to her personal film archive and private journals to bring her soul and spirit to life.
Lisa Lopes was killed in a car accident on April 25, 2002.
Remember that headline?
She was on a spiritual retreat in Honduras in an attempt to distance herself from her problems at home, the microphones and camera flashes of the media, and to face the struggles within herself. With a video camera in her knapsack and a few of her closest friends, she hopped on a plane and documented what would ultimately be the final days of her life.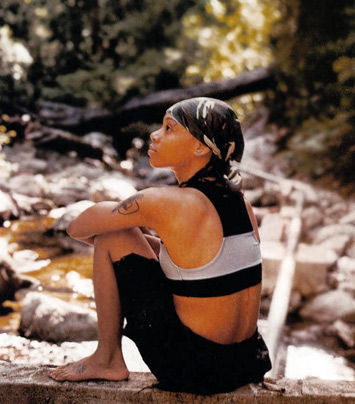 In the film Lisa discusses her internal unhappiness, problems with alcohol and the comfort she found in rehab. For the gossip minded, she also discusses her relationship with Andre Rison and the events that led her to set fire to his Atlanta mansion.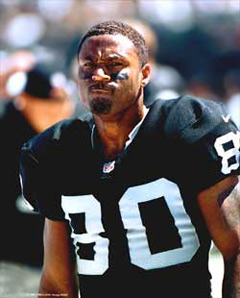 When Lisa and crew arrive in Honduras, Lisa introduces her friends to the teachings of Dr. Sebi. Dr. Sebi is a natural healer and the reason Lisa was in Honduras, Dr. Sebi put her on to Honduras five years earlier.
Lisa and her friends start their spiritual cleanse with a physical one, beginning a vegetarian diet and drinking herbs.
As the days go on, Lisa sees daily improvements but still feels the dark side is lurking within her. She starts to talk about having visions of a spirit chasing her, and a sense of restlessness and fear set in. She's spooked.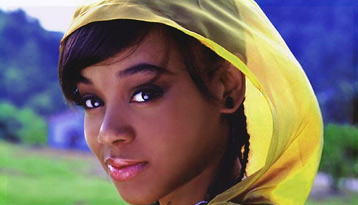 There is this belief among spiritual teachers that what you think about becomes your reality. Whether positive or negative, it doesn't make a difference. Put it in your head and it's bound to show up at some point in your life.
That proved true in Lisa's case.
That fateful day, she was driving from the village in which they were staying, lost control of the car and was the only person of the seven passengers that did not survive.
Not sure how close to the final moment her personal footage captured, or if it exists, what Lauren Lazin chose to include. But on a whole the project is seen as completing the film that Lisa didn't get to finish and bringing some understanding to her sudden death.
Tomorrow, May 19th at 9 PM. VH1!