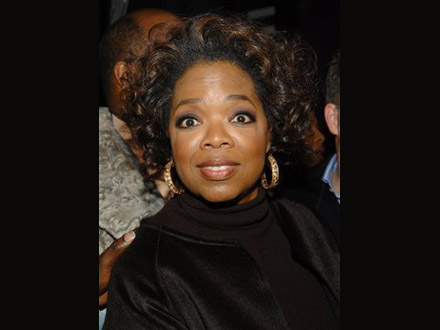 Oprah is already the Queen of all media; think 2500 years in the past, there's no American public to hypnotize and the center of the world is among the shadows of the pyramids of Egypt. Surely Oprah would have no trouble adapting to circumstances: Queen Oprah would rule with a firm, yet loving touch. When her time to ascend to the sun god inevitably arrived, what would her sarcophagus look like?
Apparently she'd have a little belly roll, hips to hug and let her big breasts free to bathe in the warm desert air.
In fact, why not just go completely nude?
Daniel Edwards an American artist has made a name for himself immortalizing celebrities for the ages. A few years ago he offered up 'the first Pro-Life monument to birth' depicting Britney Spears in a pose that looks more like a recreation of the night she got pregnant.
This is a common anthropoid sarcophagus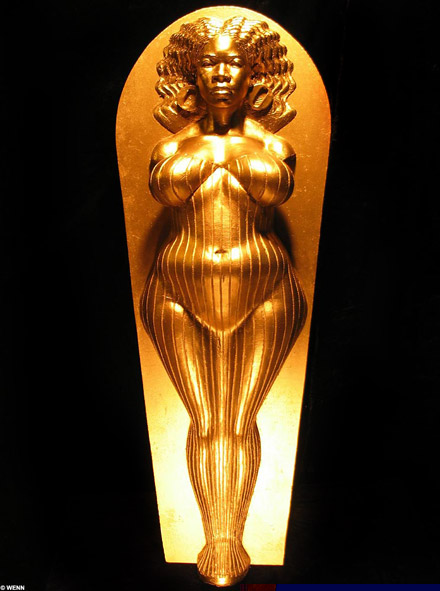 This is THE Oprah Sarcophagus.
If Edwards carved this to spark controversy, I don't think he succeeded.
Queen Oprah is looking exactly the way you'd imagine she'd look nekked'