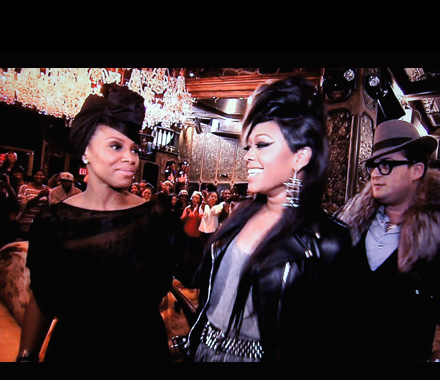 You know what happens when you grow up? You look at pictures from your past and ask, "what was I wearing?" Trina is in that stage of her life and career; when her younger self doesn't exactly represent her anymore. So with a new album on the way, she called superstar stylist June Ambrose for a makeover. The results were revealed on the second episode of VH1's Styled by June.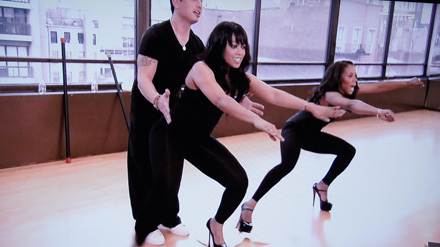 June's first piece of advice? Give those thighs a stiletto workout. June then shocked her with a new doo suggestion: a Mohawk down to her butt. Trina was understandably uneasy, but the motto with stylists is, "in your hands I trust" - otherwise, why be there?
The Mohawk was for a Paper Mag photoshoot and interview - Trina Gets a New Look Courtesy Of Stylist June Ambrose" She discusses working with June Ambrose and the sound of her new album.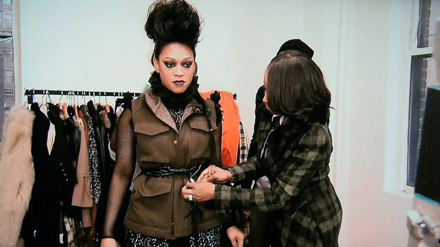 "I've done five albums with so many different looks and I just think that this time with the music and the sound—it's a lot of Euro, it's a lot of techno, it's a lot of house and dance and I think that the look has brought out a different phase in me. It's easy to do a sexy record, it's easy to do a raw explicit record, it's easy to do a pretty love ballad but I just wanted to try something different. I love dance music, I love techno, I love that and I'm in these different spots and I'm performing and everything is like fist pumping and so it just gets you crazy and erotic and wild."
That explains the sound of her new single "Outer Space" feat. Kid Cadet & Vinny Venditto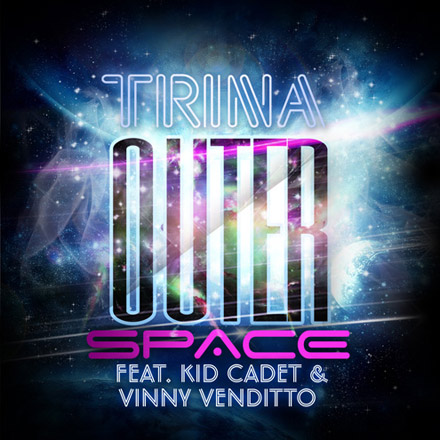 I like this. Sure, it's light years away from "Naan", but it's not 1998.