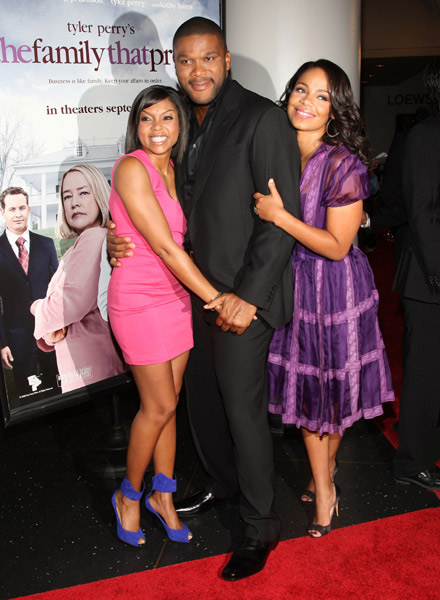 Last night Tyler Perry premiered his newest film "The Family That Preys" at Loews theater in New York. The movie is an original screenplay with a familiar feel. I really want to dig into dude for his predictable plots, but I can't do that when he's giving so many actors and actresses work they wouldn't find any place else in Hollywood.
Not much in the way of pics this time: let's hear what they have to say.
Sanaa Lathan and Taraji P. Henson
Robin Givens
Alfre Woodard and Kathy Bates (Scene)
Tyler Perry
"Are you living or existing?"..