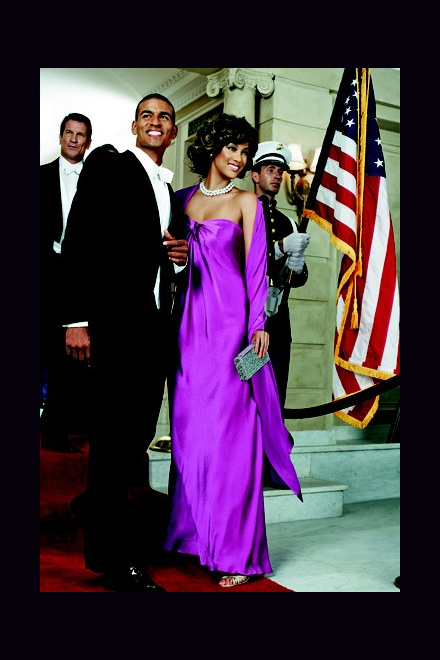 Here's the picture of Tyra Banks posing as Michelle Obama in that Harper's Bazaar photo spread. Tyra's publicist said she was going to have fun with it. Umm, I personally couldn't tell if she was Michelle Obama or any other chick at a VIP affair.
You know who the guy is supposed to be. But if someone blindly showed you this picture, your first thought wouldn't be.. "it's the Obamas!"

Together they barely look Presidential at all.
Maybe there are better, more convincing pictures, but with this to work with, I'm dropping it in Tyra's sham file.