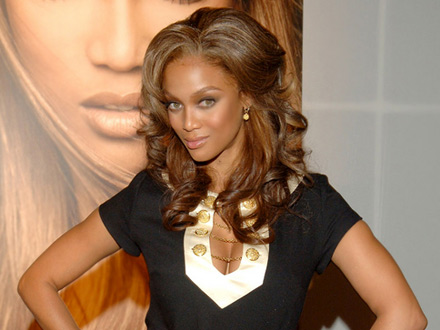 The new season of America's Next Top Model starts on September 19th. Yesterday the 13 contestants for the upcoming season were revealed. Given that none of the winners have really become TOP models, I'm thinking why these girls rush to compete in the first place, but then look at the fine print and there is that $100,000 contract - read, money in the bank - awaiting the winner. Of course the modeling career could amount to something - Eva's done a great job working her new connects and looks every part the model/her decision to cut Tyra and Benny Medina as her manager could come back to hurt her - but it seems as though personality is the most important quality any of these girls could walk in the room with.
Toccara is a great example: gets booted mid-season and still gets a BET gig.
But we're talking season 9 and other than Eva can you pick any of the previous winners out of the sea of other models in the mix?
Which brings it right back to personality.
If you've got it it lights up the screen, keeps people entertained and wanting to see more of you. It's not just about desperately wanting to be the next Tyra, because honestly, that's not gonna happen.
Judging by the first glimpses in the Meet the Models clip - that energy is gonna be hard to find.
Give it a show or two, maybe one of them will surprise us.