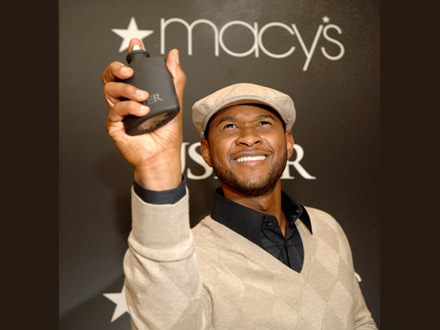 Miss Jones be damned, as the afternoon turned to night, Usher got to putting the mist in the air at Macy's. I'd love to know what this stuff smells like, but I will not be dropping coin on a bottle. Perhaps a free sample or a peel back.. you know the kind that rubs off on your hands from the pages of a magazine.
The press release description describes it as..
"representing strength and sexiness, and more than anything, it represents mystery and a journey.. no different than a beautiful song .. another way of interpreting emotion .. It's sophisticated for a woman, and confident for a man."
You can't rely on the press statement for an honest assessment.
For lack of a bottle, here's a chin check from Sandra Rose
Usher might want to check the early sales figures for his new cologne and perfume. So far the consensus from fans is the cologne and perfume stinks. "Nobody likes the smell," said one sales rep at Macy's Lenox Mall who spoke under condition of anonymity. "We've had several returns. That's not a lot of returns but they're not selling so that's high," said the rep who admitted to being an Usher fan.

The sales rep said she personally has not sold a single bottle of the fragrance and wouldn't purchase a bottle for herself or her friends. The main reason: "It stinks!"

One well placed music industry executive who received several complimentary bottles of Usher's cologne said the fragrance is, "the worst sh*t I've ever smelled in my life!"
The exec recounts wearing the fragrance into the office and inadvertently emptying out the room. "I ended up sending an assistant to get baby wipes to wipe it off," he said.
Tough stuff. The bottle looks sophisticated enough.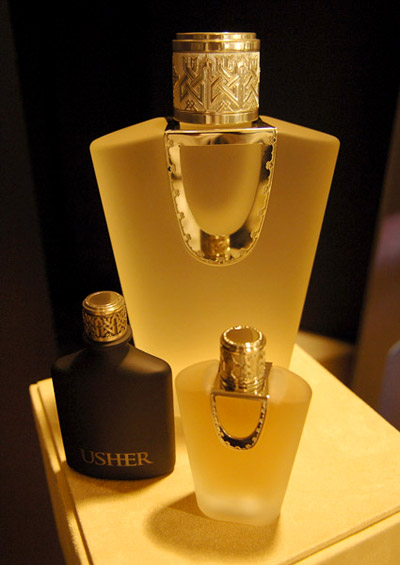 He had a fan in tears. (it's not the smell)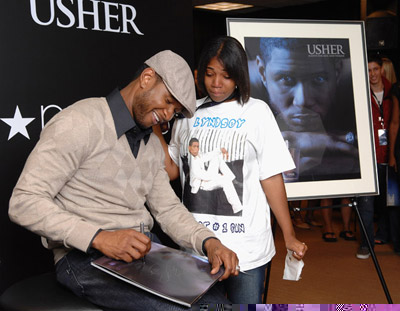 And sold another bottle. +1 is one step closer to a million.