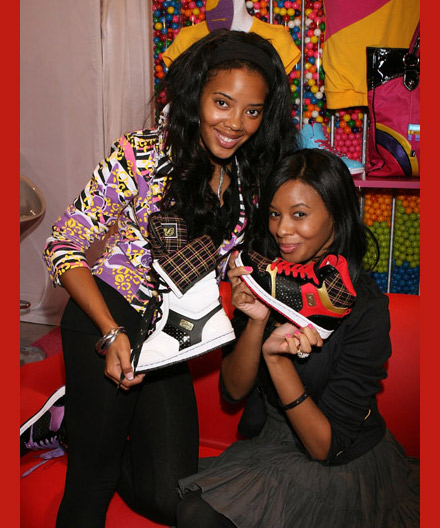 Yesterday Vanessa and Angela Simmons debuted their latest Pastry fashions at the Magic convention in Las Vegas. Last week Angela's name surfaced in a Page Six rumor that had her breaking up with her skater boyfriend Terry Kennedy and being 'all over' Bow Wow at Vanessa's 25th birthday party in Miami. Blog city got a hold of it, plus pictures, and it was goodbye reality TV, welcome to the wild world of the web.
Run recently spoke about his kids becoming the source of internet gossip..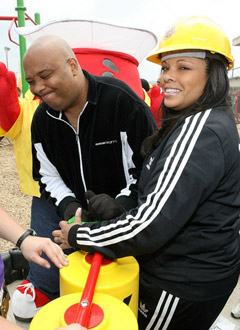 "People are showing me blog things, and I'm like what do you want me to look at. There's nothing to see. What is she not supposed to talk to guys? There's nothing I can do but let guys be guys, let girls be girls; let JoJo put his album out, and [let them] live their life. That's all I can do is raise them the best that I can, and watch them operate in this world without cramping their style…
"I've been blessed with kids that are smart, and they're not followers, they're leaders. They're not really caught up in the whole game like that. They move around. They're basically good kids. It doesn't guarantee anything, but I did the best I could and I do the best I can." - Yo Raps
For more tips on raising Pastry kids pick up Take Back Your Family. << #15 on NY Times hardcover advice list.