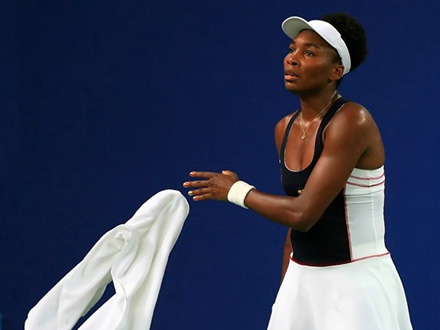 First it was Serena Williams losing to Russia's Elena Dementieva, now Venus is following her sister to the shower. Today China's Li Na upset Venus Williams 7-5, 7-5, knocking her out of the Olympic tennis tournament. After Venus schooled Serena in this year's Wimbledon, and winning two Olympic gold medals in 2000, Venus looked back to form and was considered the favorite heading into the Beijing Olympics.
Li Na was able to beat the odds..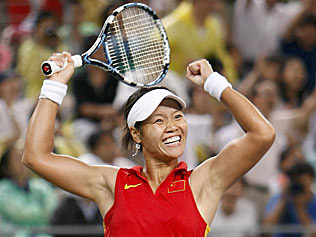 to become the first Chinese player to reach an Olympic singles final.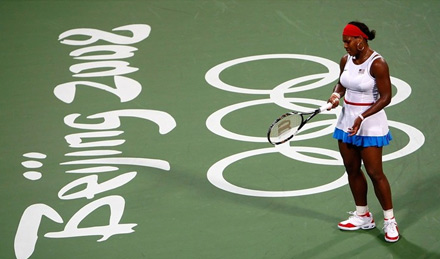 Could it be a case of looking past your opponent? Or is it the Chinese athletes are inhaling the home court spirit to project superhero powers? As of today China leads all countries with 22 gold medals; the U.S. is second with 10 gold medals. Pretty sad, but the U.S. is keeping pace with 34 medals overall, to China's 35. That could change by the time you read this - here's a running scorecard.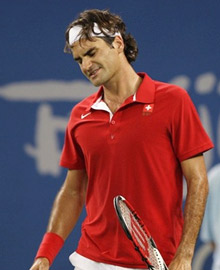 The good news?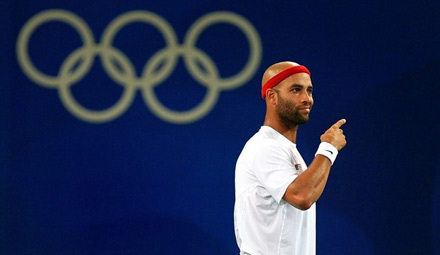 James Blake defeated Roger Federer. That's big.