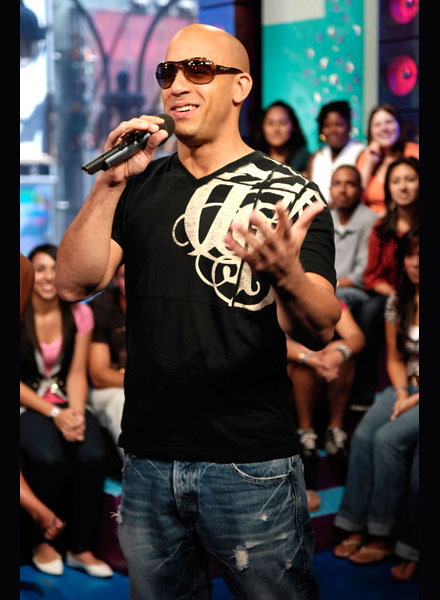 Vin Diesel has returned from whatever tucked away town he was hiding out in for the past three - four years. Don't quote me on the time, all I know is it's been a while since he's been on the scene. Yesterday he was on TRL to promote his new movie Babylon A.D.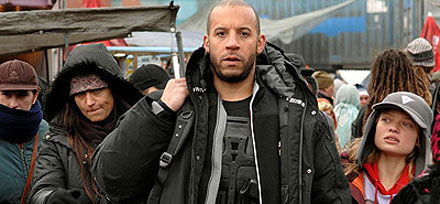 "Vin Diesel stars as a mercenary hired to deliver a package from the ravages of post-apocalyptic Eastern Europe to a destination in the teeming megalopolis of New York City. The "package" is a mysterious young woman with a secret."
It's based on the book "Babylon Babies" by Maurice Dantec.
That would be nice if there wasn't a trailer already circulating for his next movie.
That's June 2009. Got a year's jump to wait; guess they're using Babylon as a welcome back before the guaranteed smash.
Watch that trailer in HD on Myspace.
By the way, you might want to skip Babylon A.D. The director says,
the movie is stupid .. "I'm ready to go to war against Fox Studios, but I can't because they don't give a sh*t."
—-
Image: (Gershoff/Wireimage)