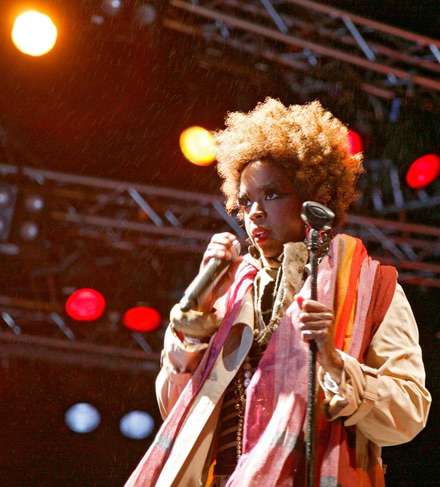 There is an expose of sorts on Lauryn Hill in the most recent issue of People magazine. Lauryn refused to comment to them, but there are quotes from others who know or knew her at some point in time. The article starts off talking about how she lives in suburban New Jersey with her five children.
Former Fugees group member Pras Michel, is still stuck on Lauryn asking people to call her Miss Hill. He says, "When she said, 'it's Ms. Hill,' I said Excuse me? She also told me she was gonna have people call her "empress."
Wyclef complained that when the Fugees reunited for a brief tour in 2005 he'd be onstage for 45-50 minutes before Lauryn would come out and join him.
Music engineer Gordon Williams described Lauryn as super intelligent and funny. He says that she was someone who had celebrities like Prince, Denzel Washington, and Russell Crow starstruck by her mere presence. Williams believes that the height of Lauryn's success too a toll on her. He says, "She didn't have a minute in the day when there wasn't something going on. She wanted to be a regular person. She tried to accommodate everybody all the time."
An unnamed source says that an association she began in the late 1990's with a spiritual advisor "made everything go crazy. She said his preaching made her feel like everything she did in her career was bad."
The article states that long time acquaintances of Ms. Hill claim that though she seems troubled and greets them with blank stares, there are still rare glimpses of the old Lauryn Hill.
Gordon Williams who last saw Lauryn in 2005 during a studio session says, "When she started rapping, she smiled and laughed. I was like, 'that's L-Boogie', but she wanted people to call her Ms. Hill." Shortly after that session Williams was told that Ms. Hill no longer needed his services. He went on to say, "Now she has this whole other persona and everyone is on pins and needles around her."

Lauryn is currently residing with her mother Valerie in a home Lauryn bought her parents years ago. Along with the two of them, Lauryn's children are there as well. They are 11 year old Zion, 9 year old Selah, 6 year old Joshua, 5 year old John. There is also a 7 month old baby girl that is yet unnamed.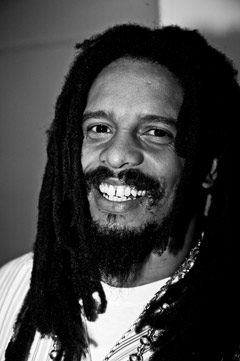 According to Rohan Marley, father of all 5 children, "We want a name that means Glory of the Ark; for now we call her baby Marley."
Rohan, who was more than happy to speak to People about Lauryn says that there is nothing wrong with her. He says that Wyclef and Pras are hypocrites because they will call the label and tell them Lauryn is crazy, but then call Rohan to have him call Lauryn for them.
Lauryn and Rohan are neither married nor living together, but in Rohan's own words they are "spiritually together." He says that Lauryn is focused on raising the children. He says, "She loves suburban life, being with her children, seeing them grow and instilling our teachings of righteousness into them."
According to Rohan, Selah is a gymnast, Joshua does karate, John loves school, and Zion plays guitar and bass. Rohan says that Lauryn "is beautiful and looks 17 years old. He claims that she does "what regular people do: She cooks, she shops, goes to restaurants, regular things…She became more in tune with the earth, but down and depressed? "No."
Rohan explains her constant lateness to shows as Lauryn being a perfectionist and only wanting to look her best for the audience.
Columbia records, who still has Lauryn under contract describes her as being on "hiatus."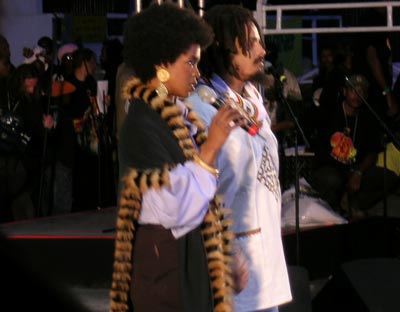 Rohan says she is always composing songs. He says, "She writes music in the bathroom, on toilet paper, on walls. She writes it in the mirror if the mirror smokes up. She writes constantly. This woman does not sleep."
The article ends with a nice quote from Pras, who has spent the better part of the last few years disparaging Lauryn. He says, "Lauryn's real love and joy besides her kids, is her music. It's the best healing process for her. If she can come out of whatever she's in and say 'I'm back', she'd be better than the rest of them right now. That girl has something that can move mountains."

——————-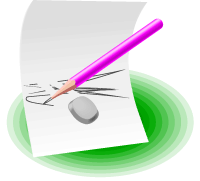 I don't even know where to begin. I think anyone who knows me knows I still love Lauryn and hold out hope that she can get right and put out more good music. I want to hear none of the supposed random "spiritual" mutterings she's been trying to pass off as music these last few years. Yet and still I have no idea if this can happen. She seems a bit far gone. I find the fact that she and her children live with her mom comforting. Hopefully that is helpful.
According to Rohan the children are well-rounded and well adjusted. I am not certain that would be the case if Lauryn was left up to her own devices. I am also curious as to what happened to her father. He used to be a part of the equation with the mother.

This reminds me of the D'Angelo article, basically blaming the music industry for his demise. It seems that there are some that also blame the industry for the shell of a woman that has become Ms. Hill. I don't know if scapegoating the industry is appropriate. While it may have played it's part, it seems that Lauryn and D'Angelo both have issues much deeper than too much fame too soon.
Even at the height of her success, Lauryn would mention the pressures of being who everyone wanted her to be and having a rough time dealing with certain things. That could have been a cry for help. Or it could not have. Who am I to say? I think being this person everyone thought she was may have become too much for her. She spoke of all this peace and righteousness, yet she was sleeping with another woman's husband, and if rumors are to be believed, Rohan was another woman's husband when she scooped him up as well.
These behaviors were quite contradictory to who Lauryn portrayed herself to be in songs and to the general public as a whole.
Radio personality Wendy Williams had been calling Lauryn out on this for years claiming that Lauryn was basically a chickenhead masquerading as this righteous being. Not that both the "chickenhead" and the "righteous" one could not have both been parts of who she was, but having to keep up the image of the righteous 24/7 for the sake of her career was probably a bit much.
Or maybe she just went crazy. It happens. It could have just been what was going be one way or the other. I know a few people with diagnosed mental health issues and nothing traumatic lead them there, they are just imbalanced in some way.
Lauryn could also be quite sane and just acting this way to get people to leave her the hell alone. It wouldn't be a novel idea. It would probably be the first time anyone who was a part of the self obsessed culture of hip-hop did something like this, but actors and actresses back in the day did things like this all the time and went off to live the rest of their lives in obscurity.
She could have gone over the deep end when Rohan had the baby by her cousin, though the fact that she remains "spiritually together" with him and still procreating leads me to believe that situation may not have been as big a deal to her as it would have been to some.

If she is in fact as crazy as those around her believe, why hasn't someone done something to stop her? Britney went bat shit crazy and her dad stepped in and now she's being medicated and seems to be on her way back to semi-normalcy at the very least. It seems that Lauryn is just being left up to her own devices, which really doesn't seem like the best thing, especially not since there are like 12 children involved.

Rohan, he is another situation entirely. I think he is as crazy, if not crazier than Lauryn appears to be. Why anyone would listen to him when he claims she's normal is beyond me. He has never struck me as normal himself. He appears to be a large part of Lauryn's issues whatever they may be. I also wonder why he describes Lauryn as basically a single mom. It doesn't sound like he's in the picture at all. Like he's just some random bystander watching from the sideline.
Also, what the hell is the deal with both of them agreeing to call their 7 month old Baby Marley until they find a name that means glory of the ark?
It may be best if he's keeping his distance.

Even though I've come up with a million hypothesies of what may or may not be with Lauryn, I don't truly believe she is crazy. I also don't believe that her being crazy is an impossibility. I think she is an artist and they tend to take eccentricity to new levels.
Maybe she is just content to be a mother and she could be recording songs all the time at home.

People magazine didn't really uncover anything we didn't know about Ms. Hill, but I am glad to know that they still think she matters. I am with Pras, if she can get herself together, she'd be better than pretty much everyone else that's out there right now musically.
I for one really hope something good happens in her life and she is able to recover from whatever it is that is ailing her.
- posted by Keshawnta J.