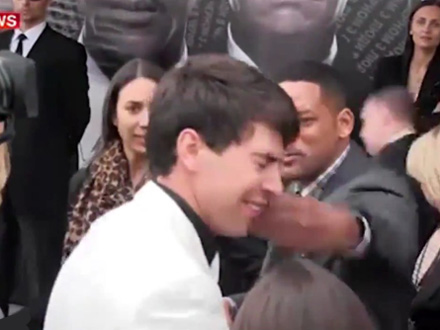 On Friday, Will Smith was in Moscow for the Men in Black 3 premiere. During the usual shaking hands and smiling for the press on the red carpet, one reporter decided to get himself a little something extra.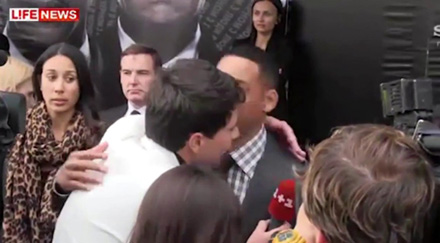 He pulled in closer for what looked like a bro hug, but then kissed Will Smith on the cheek. Will Smith switched to the other side.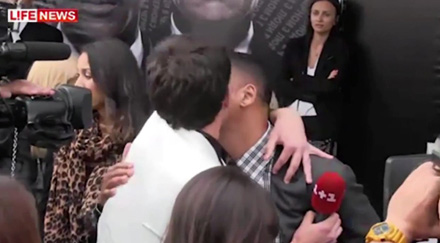 This time the reporter planted it a little wetter and deeper.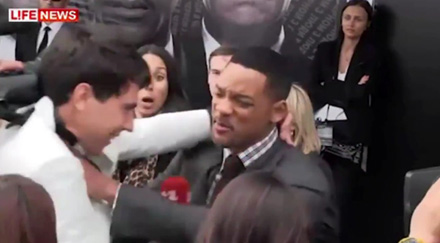 Will Smith pushed the reporter away in disgust, yelling, "what's your problem, man?" (you know the voice.) Showing he still has the skills he learned while filming Ali, Will gave him a quick smack in the face. IMO what caused him to get smacked was the jerky grin on his face. Look at him.
Some sensitive souls are saying Will Smith was being homophobic; this is customary for European men; even explaining that this is the reporter's schtick. Forget all of that. Do you want that guy's lips on your neck?
Comment made elsewhere, but made me laugh, "in fairness, Will did come 90% of the way."