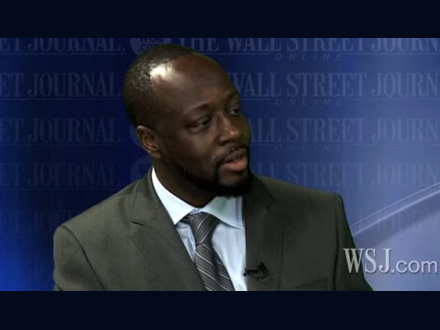 This morning, Wyclef Jean sat down with The Wall Street Journal to talk about his decision to run for president of Haiti. He said he has a strong possibility of accomplishing his goal due to the support he has from the Haitian youth. Surprisingly, the most criticism I've heard has come from Haitains that live here and on the celebrity side, Sean Penn and Pras. In the interview, Wyclef addressed both of them.
Sean Penn
"I go into Haiti when it's the roughest times. Meaning when Jean-Bertrand Aristide was ousted from Haiti, I went in to deal with the gang situation and calmed the kids down in the slums.. The area that Sean Penn occupies is a golf club turned into a camp center. So the reason why Sean Penn has not seen me is because I work in heavy populated slum areas, where it's not safe for NGOs to go into.. So it's like somebody living in Brooklyn on Ave. J, saying, "I'm on Ave. J all the time, I don't see Wyclef." That's because Brooklyn is a very big place. Haiti has over 9 million people. I'm sure enough people in Haiti have seen me to know that I've been in Haiti."
Pras
"I'm not surprised at all. Coming from a group called the Fugees. The idea of the transformation, of naturally what I'm feeling as a man, and not having conversed with him in dialogue in the past ten years, in conversation, for more than 30 seconds, he's entitled to that opinion. I heard he was questioning my policy toward education.. My policies on education on education are as follows. You have a population that can't read and can't write and bascically everyone has to pay for their school. In Kenya and Morocco, and parts of Latin America, they make the donors cover the schooling for the kids. So how do we provide free education and move them into the 21st century?"
He also touched on the troubles with Yele and stopping corruption in the Haitain government.
Tell em Why You're Running, Clef
"If I sit back and then this generation and I'm 40 years old and I look 15 years from now and I'm 55 and I say well there was a time January 12, the quake hit, the international community had their eye on Haiti and I didn't do anything. It would defeat the whole purpose of why I was created and carry this flag."