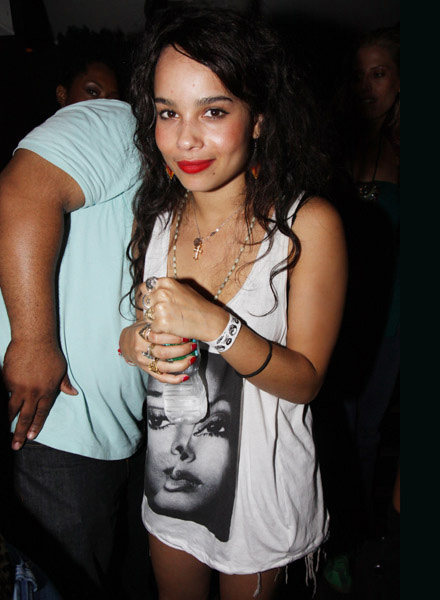 Who knew Zoe Kravitz was continuing the family business? Last night in NYC, Zoe Kravitz took the stage at the Highline Ballroom as the lead vocalist of her rock band Elevator Fight. They were the opening act for The Roots. A large show of hands say this wasn't just banging on pots and pans sprinkled with unintelligible screaming, they did a fantastic job. I haven't heard any of their offerings in a full on Ultimate Ear session - not even sure if album/EP length material exists - but Zoe defines Elevator Fight's sound as 'concentrated liquid rage.'
Here's a short group profile..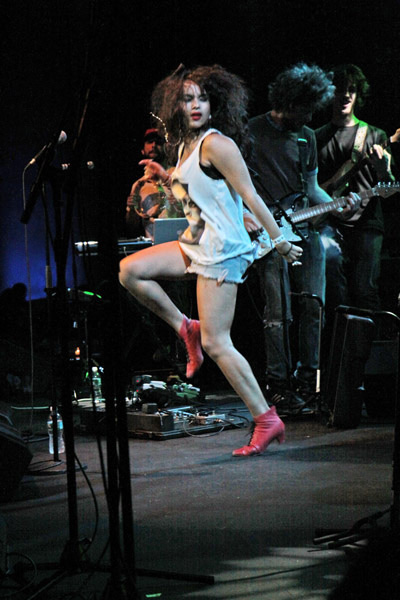 Acting is one thing, but there has to be all kinds of pressure on an aspiring rock chick when your pops is Lenny Kravitz. Really, you could seriously embarass yourself. Ha!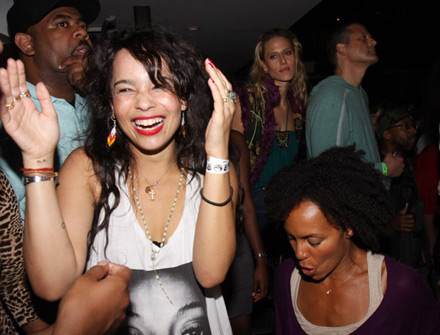 Judging by what's in the video though, it's definitely something to put on the playlist. That is if you have any intention of escaping the grasp of the AutoTune gremlins. 😉