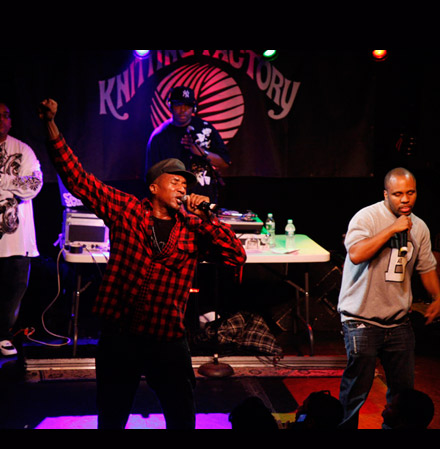 Last night Q-Tip made it back to The Knitting Factory, this time for a solo performance to pre-heat the release of his new album The Renaissance. Busta Rhymes also hit the stage for a quick verse. At one point in the show Q-Tip dug into his bag of hits and performed "Check the Rhyme."
It is kind of uncomfortable seeing Tip's cousin Consequence step in for Phife and Tip saying.. "Y'all on point—" when you know how it should go. He got some help from the crowd though.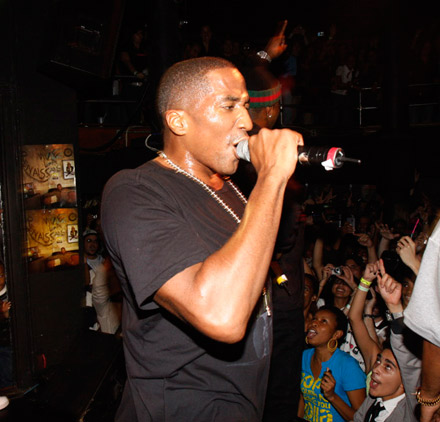 As far as I know there is no bad blood between Tip and Phife. They were together this summer on the Rock the Bells tour. It's just impossible for a Tribe head to hear/see one of the classics performed without wanting it wrapped in the original packaging.
This is 2008. All about what's new..
Q-Tip "Gettin Up"
Now, that's on point!