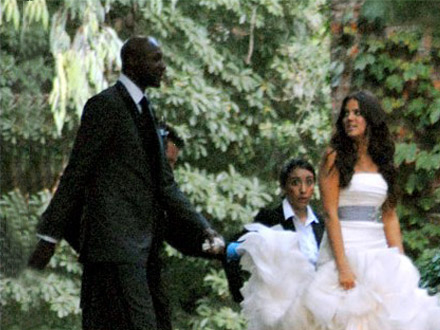 Lamar Odom and Khloe Kardashian were married over the weekend.. or were they? Word is it was a staged ceremony for the new season debut of Keeping Up with the Kardashians airing in December. Family members deny Khloe is pregnant. The official line is Lamar and Khloe are in love and wanted to settle down asap. Lamar Odom fast tracked the wedding before NBA training camp starts in a few weeks.
So where is the staging? It's said the E! channel told Lamar and Khloe they would pay for the million dollar wedding if they held it this past Sunday. If you thought it was crazy Lamar Odom would decide, after a month, he met his happily ever after chick, you'll be happy to know he wanted a prenup just in case he wakes up from his Hangover.
Lamar Odom's lawyers weren't able to work out the details of an agreement by Sunday, so the talk is they went through the motions of the ceremony, but as of this time, are not legally bonded. No marriage license was signed. But it seems that necessary business of pre-dividing millions of dollars, now and to come, is the only thing holding back them from signing checks Mr and Mrs.
Last Thursday, Lamar Odom Tweeted..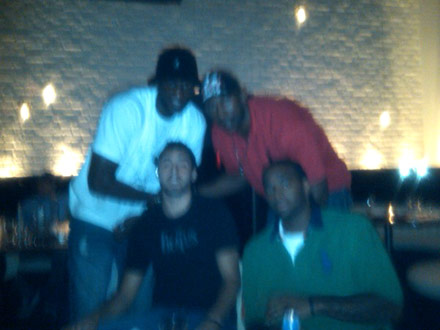 "With all my boys. Let the bachelor party begin."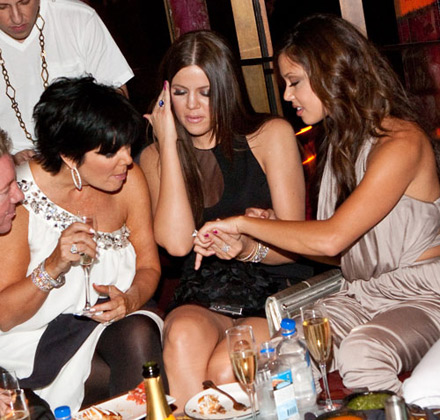 As did Khloe.. "Bachelorette party bitches!!!!" *that's not her party*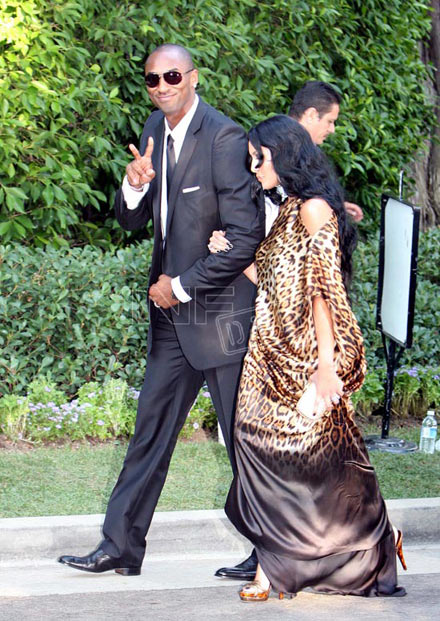 Kobe Bryant, Ron Artest, and Phil Jackson were among the 250 guests at the ceremony.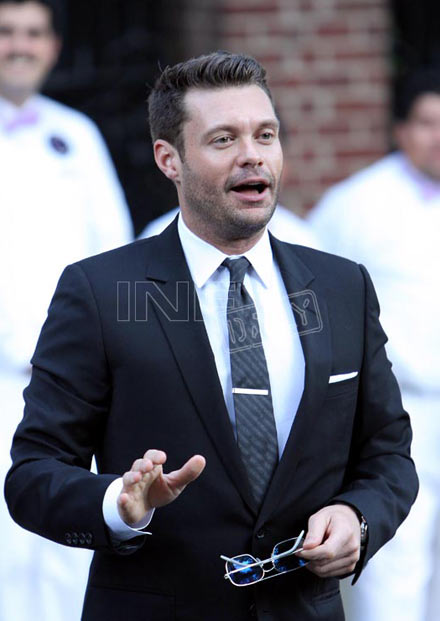 As was Ryan Seacrest.. "Khloe looked amazing at the wedding.. Babyface sang"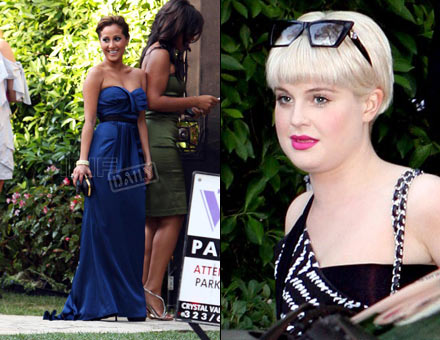 Adrienne Bailon and Kelly Osbourne. Random? Not really, Adrienne used to date one of Khloe's brothers.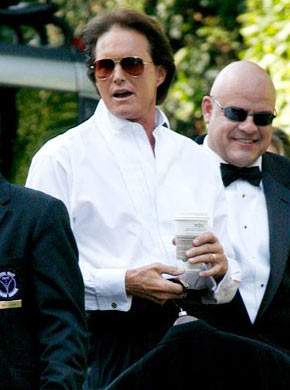 That's Bruce Jenner, Khloe's stepfather, also a 1976 Olympic champion. He was reportedly in tears.
Of course there were a couple of Tweets from others in attendance, like Lala Vazquez's comment to Kim Kardashian wrapping up the evening, "Tonight was one of the best nights! Khloe & Lamar's wedding was a night to remember! I love u both so much!"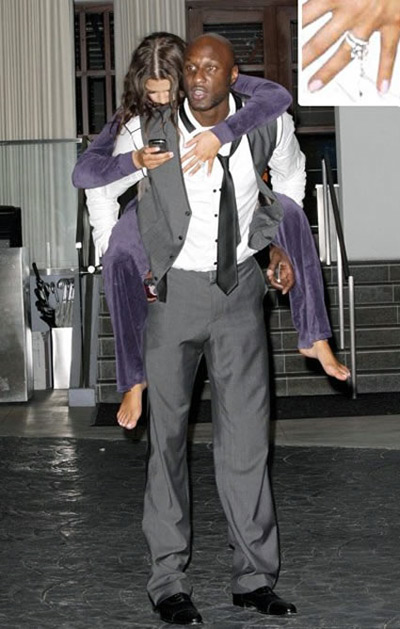 I have a friend who got married to a girl he met three weeks before running to the court house. It didn't last six months. I like Lamar, have no problem with Khloe, here's hoping next June, she's at the Staple Center when the Lakers celebrate their second NBA championship. Yup, making predictions.