The Truth About 106 and Park? AJ & Free Speak - 2:46 p.m.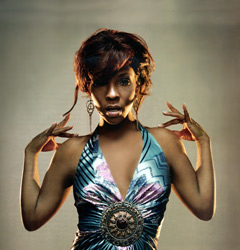 AJ & Free are in this month's Vibe magazine with a headline splashed on the cover "The Truth About 106 and Park. AJ & Free Finally Speak." I'm thinking, 'Well, this should be good. We can finally get the scoop on that whole fiasco." Let's get right to it. Vibe: "People affiliated with 106 and Park say the main reason you two left the show is because you felt you were being underpaid by BET. Any truth to that?" Free: "I left because it was time for Free to go. It was five years of a great show. Business is business. If you work for a business and they have a plan to keep their business surviving, they're going to do what they have to do. I've never had an issue with BET and my check. Never. I had great mentors there, but I wasn't afraid to do something else."
OK. But that doesn't sound like they got to the bottom of the story. That line .. "I left because it was time for Free to go" smells like bull piled on to disguise the smell of shit. We all remember seeing AJ on what would be his last 106 and Park Show, water in his eyes, and Free's participation in this goodbye to the audience is on the other end of a cell phone call. If she had decided to move on to other things in a completely amicable way - as she's trying to suggest - she and AJ would have done that big send off show together, in the studio, with a thousand guests.
The Vibe writer knows the question hasn't been answered so he approaches from a different angle. He mentions the story rumored to be the truth. Supposedly BET executive vice-president Stephen Hill thought Free was becoming too much of a diva. The popularity of the show kinda blew her head up - in his mind. His problems with her boiled over at the BET Awards '05. This is where the article fills in some details for me.. I heard it was parties.. but she was supposed to show up at some promotional visits at radio stations which she blew off because.. "She said if she didn't have more than one bodyguard she wasn't going."
Stephen Hill told her if she didn't go the stations, she wasn't going to present the Viewers Choice Award with AJ. She didn't go and she wasn't on stage for the presentation.
So the writer takes another stab at The Truth. Vibe: "Free, can you speak about the incident that allegedly happened at the BET Awards '05? Supposedly you got into a shouting match with a BET executive, which led to AJ presenting the Viewers Choice Award alone." Free: "No awards show stops because of me. I won't speak on what really happened, but it was nothing like that. At the end of the day, the show must go on."
She goes on to say she has nothing but respect for BET founder Bob Johnson and CEO Debra Lee. No mention of Stephen Hill who oversaw the programming decisions for 106 and Park.
What it comes down is anyone looking for the truth isn't going to get it with a quote. Free says it herself.. "I won't speak on what really happened.." That means for all the talk about The Truth and some kind of official explanation really only leads us back to the "alleged" blowout with Stephen Hill as the reason. Which if you put the pieces together is the only thing that makes sense.
No hate for Free, it's the article big and bold like they had a jewel and there's no true resolution at all.
There's a lot more about what happened when Free and AJ met for the first time and what they've been up to since leaving 106 and Park. Free has worked at a radio station in LA, quit and is now working on her album sans record deal and a book. AJ is a correspondent for Extra, has a development deal with a TV production house and a bath and body line he's working on called Femey.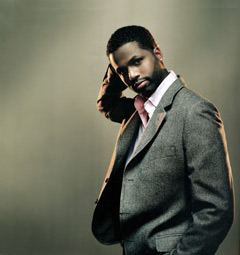 In the article, AJ who you can see has joined the dread and braidless community, comes off as the genuine person who cried on that last show.. saying. ."I had to realize BET didn't feel the same about me that I felt about them - as far as being a family. Looking back, it was all business. I considered them a family, and they considered me just business."
I think looking back the folks at BET would have done whatever they could to keep Free and AJ on the show. They may have thought they were random, interchangeable faces, like the rotating cast of VJs that MTV juggled around in their prime. That's far from the case. Keshawnta covered the new hosts of 106 and Park, Rocsi and Terrance in her last column. I'd be a little kinder toward Rocsi because I've seen her swoop in to save Terrance when he got lost - blushing and gushing - interviewing Fantasia and Busta. I think he may be fresh off his momma's couch, so seeing the same people he knew only from pictures and videos just a short time ago has him overwhelmed at times.
For all their flaws though, they are the closest to what Free and AJ brought to the show. Kinda like a public access version. :]
But there will never be another combination that clicks like Free and AJ. They did for 106 and Park what Carson Daly did for TRL. And that's something MTV has yet to revive as well.
Free wraps it up nicely.. "Everything has its era. Just like In Living Color was the shit, Martin was the shit, what we had was the shit. I love our fans, our crew, and our audience. I'll always love 106 and Park."
$item = "../comments/ajfree_vibe.txt"; $counter = 0; $counter = howmany($item, $counter); if($counter == 0){echo "";} if($counter >= 1){echo "";} ?>