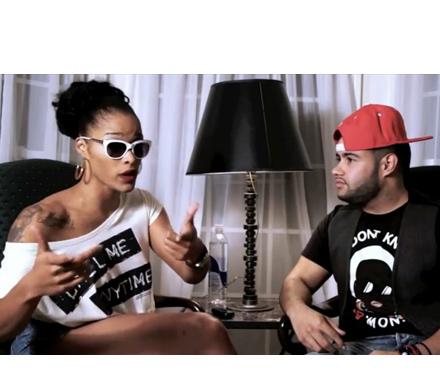 Last week, Joseline Hernandez sat down for an interview with Prettier Than Perez and talked about a range of topics: her haters, being a good person/liking to help people, having dreams and a high-flying goal to make a billion dollars. Yes, a billion.
She also talked about being the voice of the Hispanic/Latin community.
"Puerto Ricans, Columbians, Venezuelans, Mexicans, we don't have a voice. I'm that voice, though and I got them."
Towards the end of the interview, PT Perez posed a question I framed yesterday. 'When can we expect the music?" Joseline mentioned the then pending release of "Bailar" and a video that's coming soon. When he followed that up by asking for some exclusive acappella action, Stevie J. broke up the interview. He said to wait for the official song to drop - again, that was released yesterday.