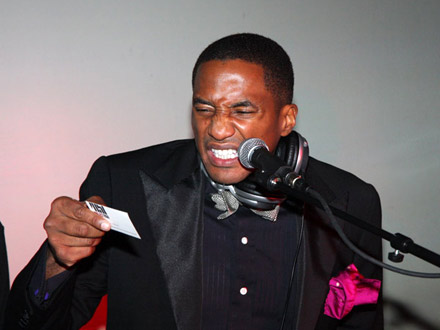 It looks like Q-Tip will finally get that album on store shelves (and iTtune menus). His second solo excursion The Renaissance will be available on election day. So you can either listen to it during the big celebration or the big tune out ↔ Up top, that'll be the look on everyone's faces if McCain/Palin are elected by an edge; and try to find any young person that will take politics seriously anymore. Won't happen. I'm betting the American people are ready for a revival of the spirit and intellectual stimulation ie. a renaissance. Let's celebrate..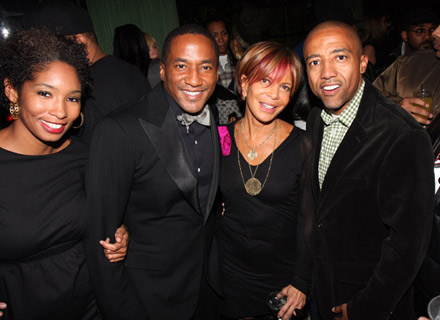 On Tip's left (?), to the right, President of Motown Records, Sylvia Rhone and Executive VP of Warner Music, Kevin Liles. Down here..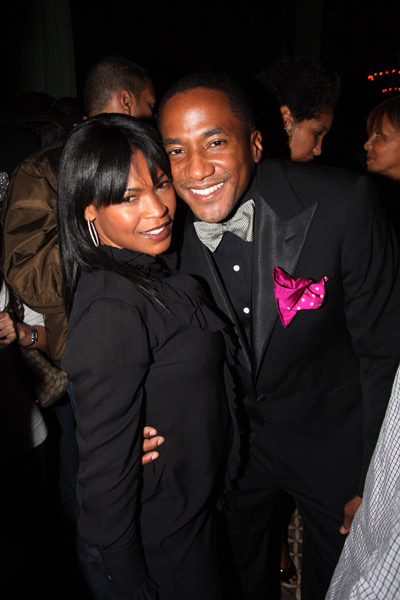 Nia Long. Isn't she having fun?.. hmmm.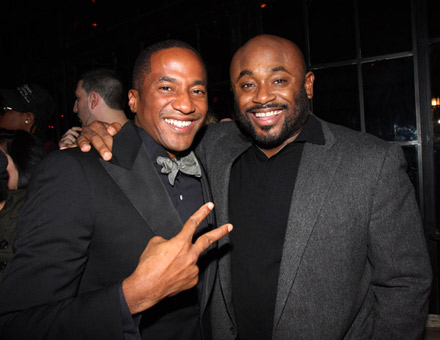 That's Steve 'I got a brand plan' Stoute.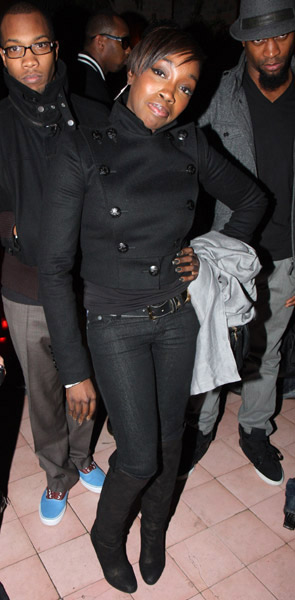 Estelle with some American boys.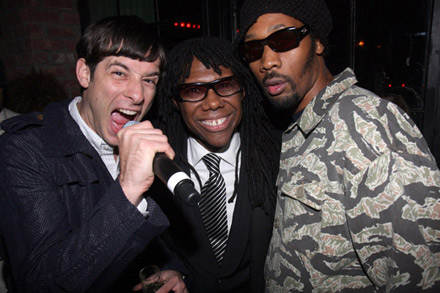 Mark Ronson (imported Amy Winehouse to the US), Nile Rodgers (produced Diana Ross "I'm Coming Out," Madonna's "Like a Virgin" album, Chic.. and those "Good Times") Is RZA using his real name for movie credits?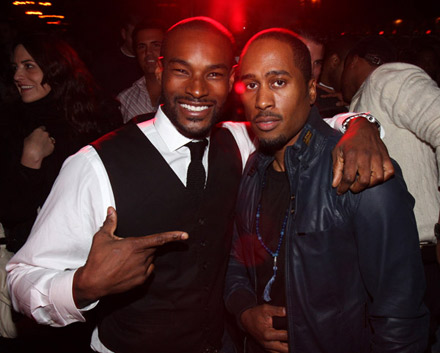 Tyson Beckford and Ali Shaheed Muhammad were in the place.
Nas and Large Professor. This picture goes back in so many ways? "Live at the Barbecue" give you a hint?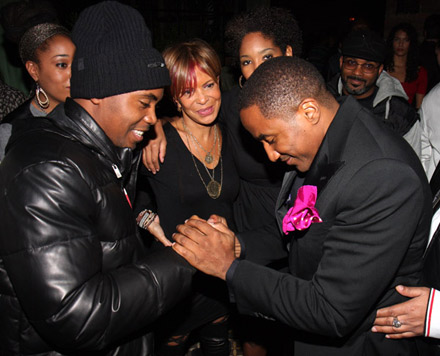 Tip pays homage.
And I reload his new video..
Q-Tip "Gettin Up"
That's good music.
—-
Images:(J. Nunez/Wireimage)