Cristal CEO Says Please Go Away - 1:27 p.m.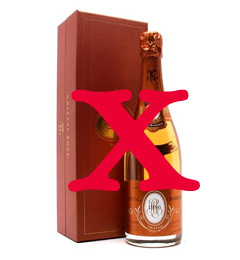 If you have the money to drop on multiple bottles of Cristal, do your self-respect a favor and find another brand to pop. In an article called Bubbles and Bling from the latest issue of The Economist, the CEO of Louis Roederer (the maker of Cristal) was asked how he felt about rappers shouting out the brand, splashing it around in videos and ordering it first choice in clubs.

He said he's observed the association with rap with "curiosity and serenity".. whatever that is supposed to mean. Digging further he was asked if the association with 'the bling lifestyle' could hurt the brand. He replied, "That's a good question, but what can we do? We can't forbid people from buying it. I'm sure Dom Pérignon or Krug would be delighted to have their business."

That's called a diss.

I don't know how the 1001 Cristal references in hip-hop songs have impacted Louis Roederer's bottomline, but in a 2004 article the makers of Courvoisier were said to have experienced a 30% spike in sales following the first references of the liquor. It was "the largest increase the 300-year-old brand had experienced since Napoleon III named it the "official supplier to the Imperial Court."

"Claire Coates, a spokeswoman for the Cognac National Interprofessional Bureau, says the hip-hop influence helped American sales reach more than 40 million bottles last year, worth $1 billion. Young blacks accounted for 75 percent of those sales."

That's Courvoisier, but like Timberland, Tommy Hilfiger, Ralph Lauren, etc., etc., there's no doubt that sales of Cristal have skyrocketed over the years. With not only rappers with cash and credit to spend, but athletes who have fresh inked contracts and don't mind peeling back for friends and fam... "look at me, I'm big f-ckin willie."

A bottle of Cristal will cost you anywhere from $145 - $340 and if you're really ballin there's the 1996 Rose priced at $600. Add up the thousands of parties and let's say to make this easy.. there are only 1000.. throw in 30 bottles sold at each party. That's 30,000 times the lowest priced bottle and you've got $4.5 million.. that's a bad example (too low) but you see where I'm going here. A lot of money is being made by the Cristal crew.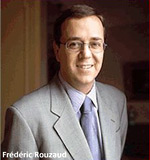 But when you say with a scrunched up face.. "We can't forbid people from buying it. I'm sure Dom Pérignon or Krug would be delighted to have their business" .. It's clear that money isn't the issue here, it's the people drinking it.

I'm sure in their eyes it may as well be winos and prostitutes stumbling down street corners. The funny thing is that the origin of Cristal came from the desire of a Russian leader Tsar Alexander II to do some shining of his own. In the article it's explained: "The tsar was annoyed that his champagne looked and tasted identical to that drunk by his courtiers. He wanted a wine that was made with particular care, in a flashier and more distinctive packaging. And so Cristal was created, a particularly fine champagne in a clear bottle of crystal glass with a gold label. The design, which made Tsar Alexander one of the earliest exponents of bling."

I'm guessing that rappers are now considered those courtiers that they distanced themselves from in the beginning.

Last week Jay-Z was asked what he thought about this during a Hot 97 Angie Martinez interview, word is he said "Cristal is over", saying there are other champagnes to buy.

As listed in The Economist, the top five brands of champagne are: Bollinger, Dom Pérignon, Krug, Pol Roger and Roederer Cristal.

My feeling on this is to make Mr. Cristal's wish come true, switch to another brand of champagne. I haven't had the pleasure of throwing money at the bartender for the most expensive bottle on the shelf. But there's no way I'd be drinking Cristal knowing that the company doesn't want 'those people' drinking it. Especially when your putting down $150 minimum for a bottle. Why spend where you're not wanted?

Then you say, okay what if Dom Perignon and Pol Roger feel the same way. You could then say you're drinking it in defiance, throwing the middle finger at them while you pour three glasses. But unless you're stealing it, who's hurting who, you're still paying them.

If all doors were slammed shut, I'd say that's when someone needs to do like the Russian Tsar and create a new brand of champagne, partner with Jay on it, he's into making big moves these days. As long as it's not called Sparkling Armandale.

Seriously, I truly hope word gets around and there's a lot less Cristal drinking.. now it's Krug or that Bollinger. Not as sexy sounding, but rappers/hip-hop was born to make the commonplace fresh.

$item = "../comments/cristal_goaway.txt"; $counter = 0; $counter = howmany($item, $counter); if($counter == 0){echo "";} if($counter >= 1){echo "";} ?>